Although nail art is only a hobby for Viviana Mesa, she proves her passion based on her delicate brushwork and tonal aesthetic. A true inspiration for nail art lovers and enthusiasts all over the world. Get to know Viviana below and check our her amazing nail art for inspiration!
---
How did you get started in Nail Art?
I started in nail art, basically because I couldn't find an artist that made the designs that I liked. I was never really happy when I left the salon. And I thought then, who better than I, to do what I really wanted to translate onto my nails.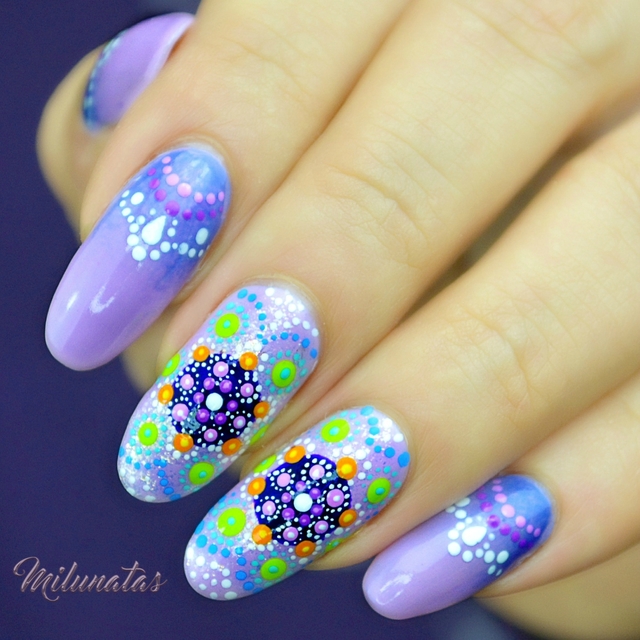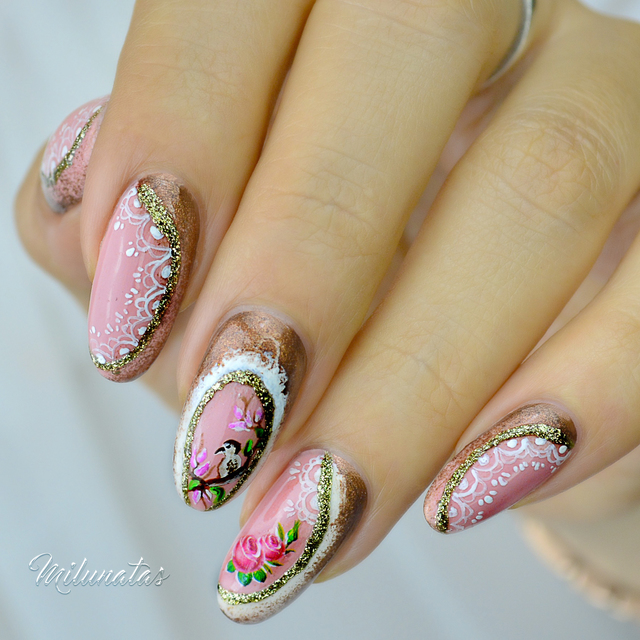 What is you favorite thing about nails?
I like the challenge of expressing myself on such a small canvas. I can bring an idea or design to life, plus I have always considered that good nail art beautifies the hands, and fortunately in my case my nails are resistant and grow very fast.
Where does the inspiration for your designs come from?
In a world with internet, inspiration is much easier. I love pinterest because it's an infinite visual library. For example, I log in to search a specific theme and finish with an incredible amount of new ideas – I note illustrations, characters, textures, jewelry, posters, and tattoos. Sometimes the process is actually frustrating because I want to do many things at once, but I can't carry out all of them due to time constraints.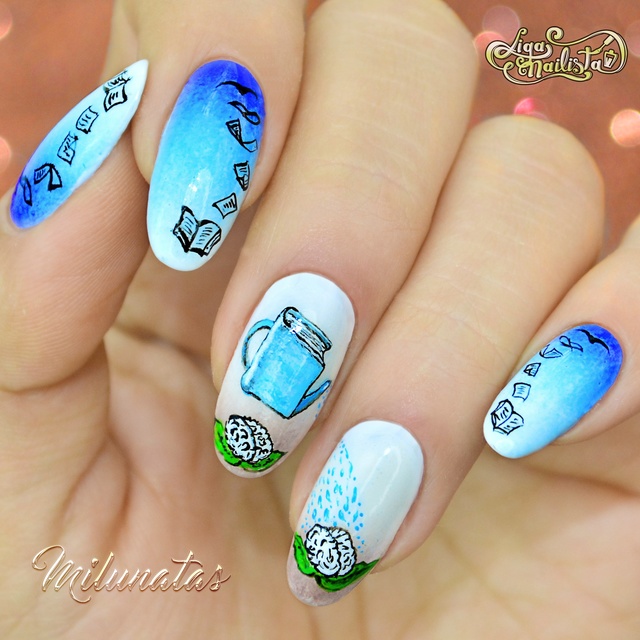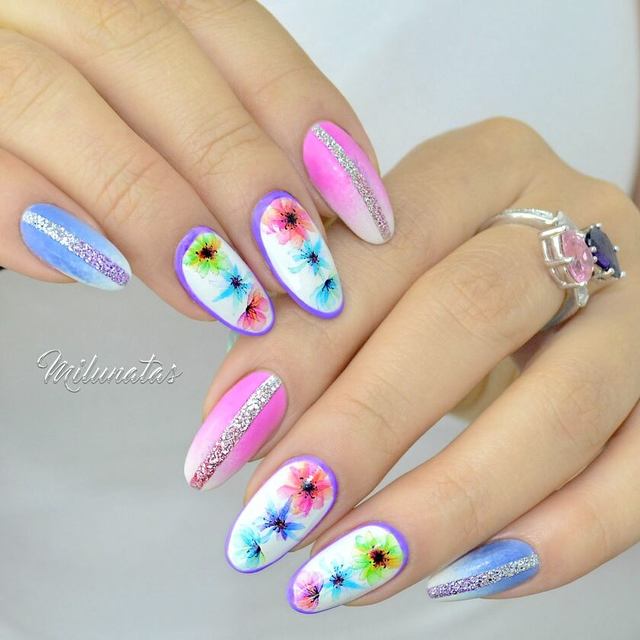 What is your favorite nail shape of the season?
Well, I must say that I love oval nails. When I first started I loved square, but I had to change to an oval nail (after a broken nail) and since then, they are my favorites. They don't break as often and it's easier for me even to apply the nail polish, without corners it's much less messy.
What colors or nail trends do you think we'll see this summer?
Neon and warm colors, in general, a rainbow is the closest thing to my idea of trends..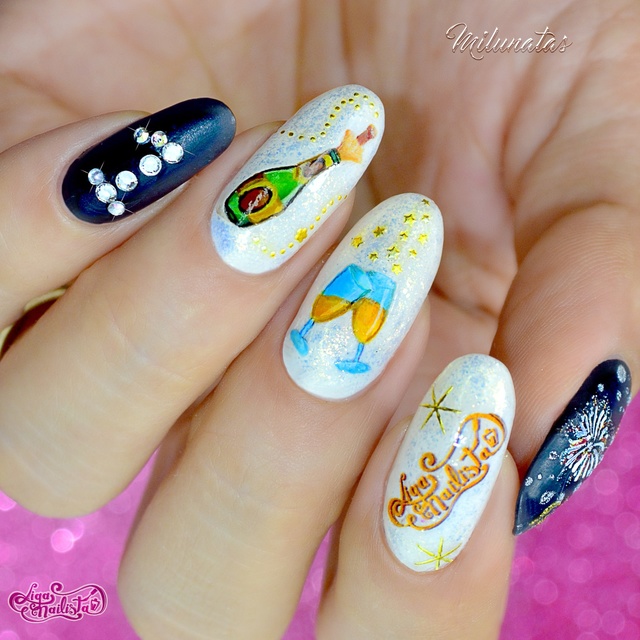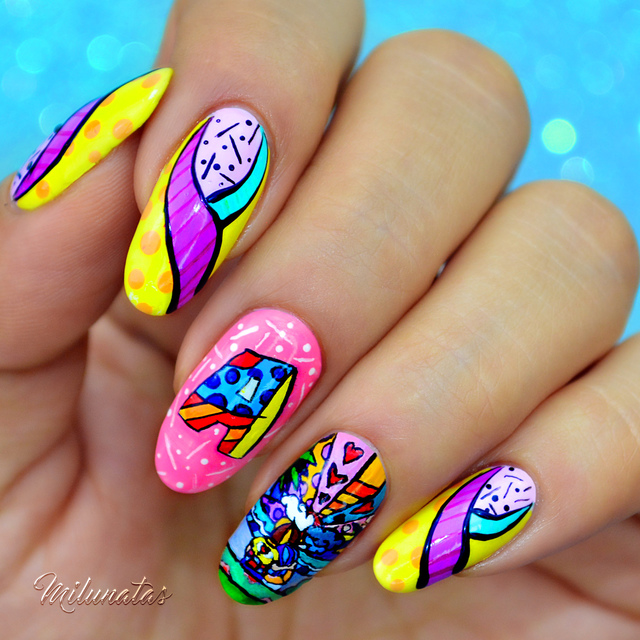 Accent nails: 1, 2, 3 or none?
I will say 2 nails, middle and ring finger. When I do my own nails, I know that what I do on my right hand, I must repeat it on the left, so sometimes I end up with 5 accents nails. But in general there are always two.
When in doubt, I always polish my nails.... purple or lilac, I love this color, it's a special tone that makes me feel good.
Shimmer or glitter? Matte or high shine?
Definitely Shimmer, I really like matte nails in the photographs, for aesthetics, because no lights or flashes are seen and the nail art looks cleaner. But, I also love shine because it brings life and color to the design, and in addition – an extra touch of durability.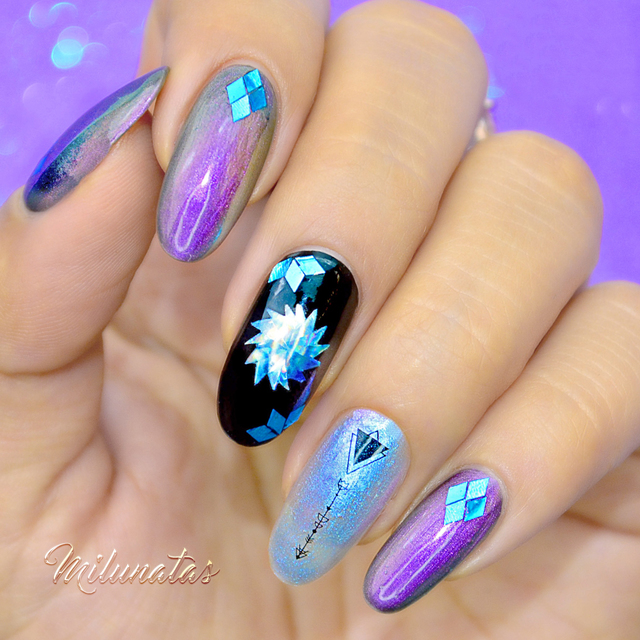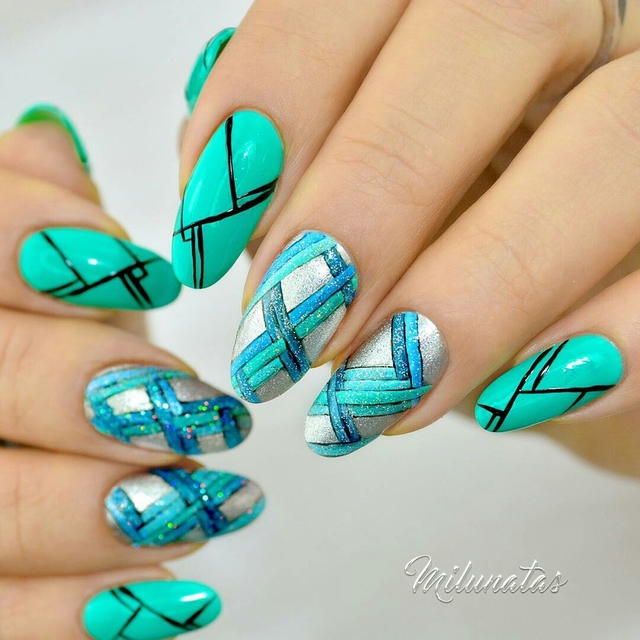 Current obsession?
The decorations with gel paints, give a volume and texture to the design, which I love. And... they save me a lot of time in drying. Under LED lamps they dry in a matter of seconds. The texture of these paints in gel is also incredible to work with.
Favorite Style of nail art to create?
I don't know, I'd say that I'm classic – I love glitter, crystals, rhinestones, flowers, arabesques, the abstract. I'm not very adept the characters or caricatures. If necessary I'll do them, but they aren't at the top of my list.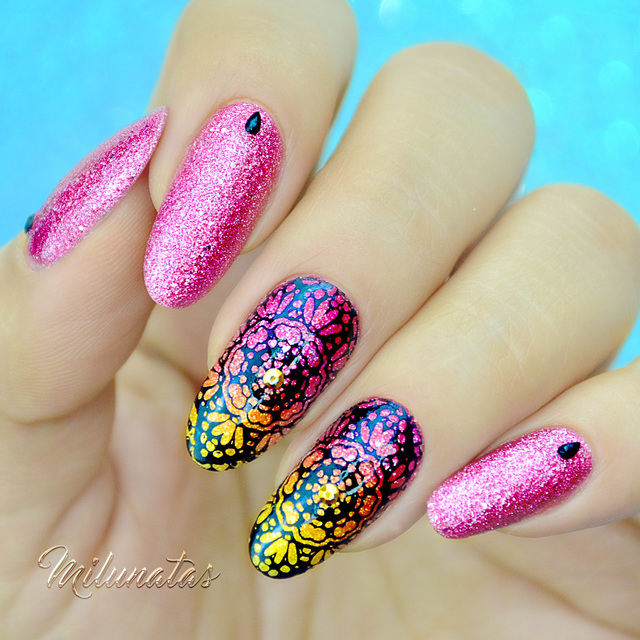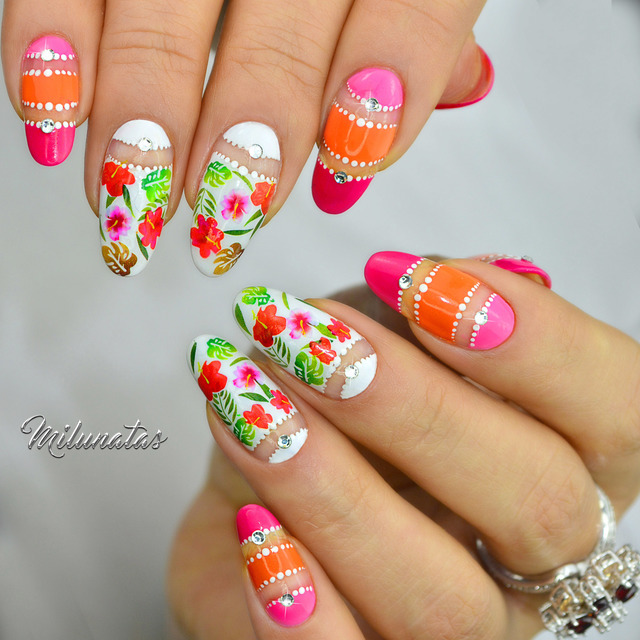 Any other trends you see on the horizon?
Apart from the furor of chromed pigments and mirror effects, I think textures will play an important role. Nail art offers us many possibilities and combinations, so anything is possible.
If you weren't doing nail art, you would be...
Well, the truth is that I'm an Agronomic Engineer. Nail Art is a hobby for me. I know it's odd, since they're two completely different activities; so I'll always be an Agronomic Enginner and a very enthusiastic creator of nail art.
---
Want to see even more nail art inspiration? Be sure to stalk Viviana Mesa on Nailstyle and check out these tutorials!