In this multi-layered tutorial, the ever talented Nail Artist Tino Vo creates a fabulously intricate and sparkly masterpiece! Watch below as he builds upon layers to create his finished look – perfect for the upcoming season!
---

1. Apply a thin layer of gel Oy-Another Polish Joke by OPI, cure for 1 minute under LED lamp. Do not wipe sticky layer.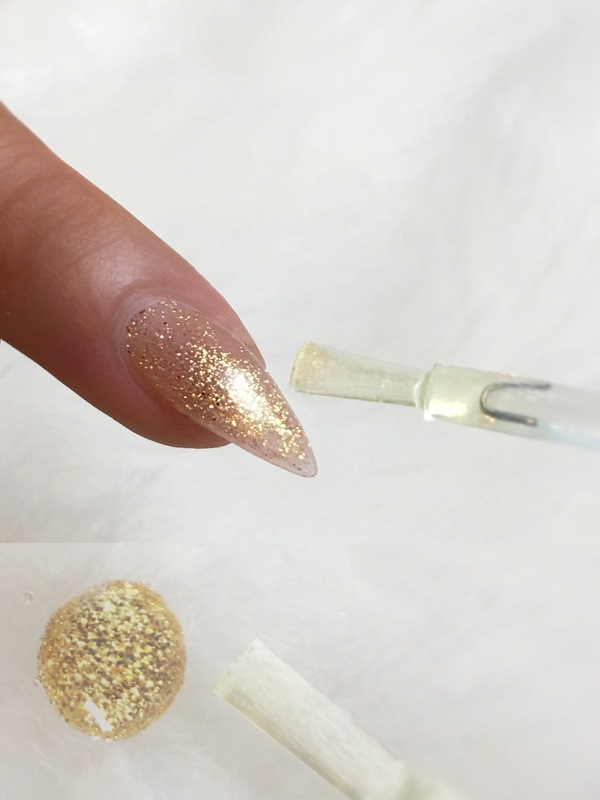 2. Brush on a mixed layer of glitters consisting of medium side iridescent gold, extra-fine orange copper, a microfine red. Then conceal with CND Shellac Topcoat, cure for 1 minute under LED lamp. Wipe off tacky layers.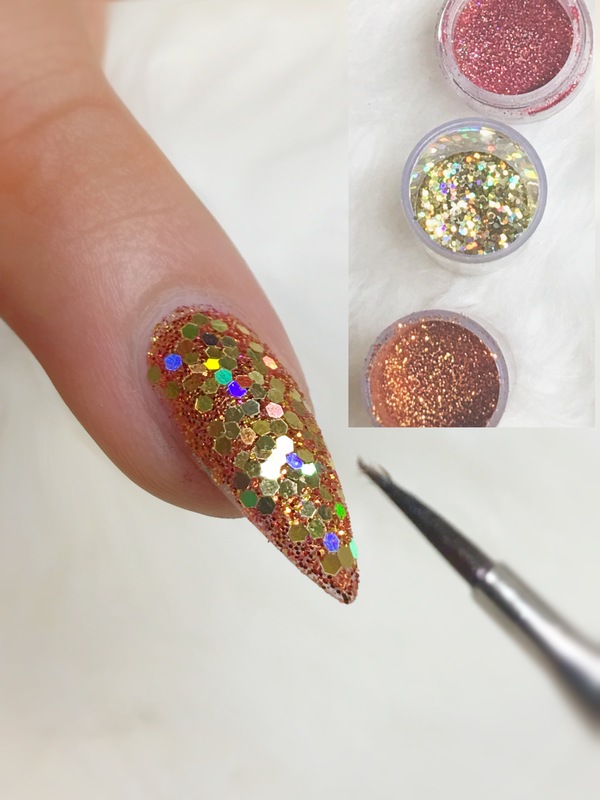 3. Apply 1 coat of gel Black Onyx by OPI. Do not cure.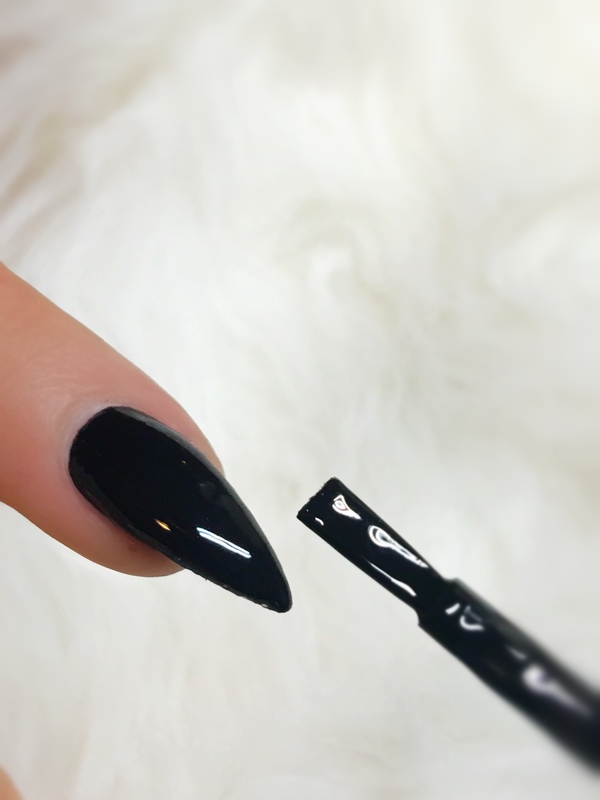 4. Use a dotting tool, dip in 100% alcohol and start drawing random lines pattern. Cleanse gel off tool's end frequently if needed. Then cure for 1 minute under LED Lamp. Do not wipe off sticky layer.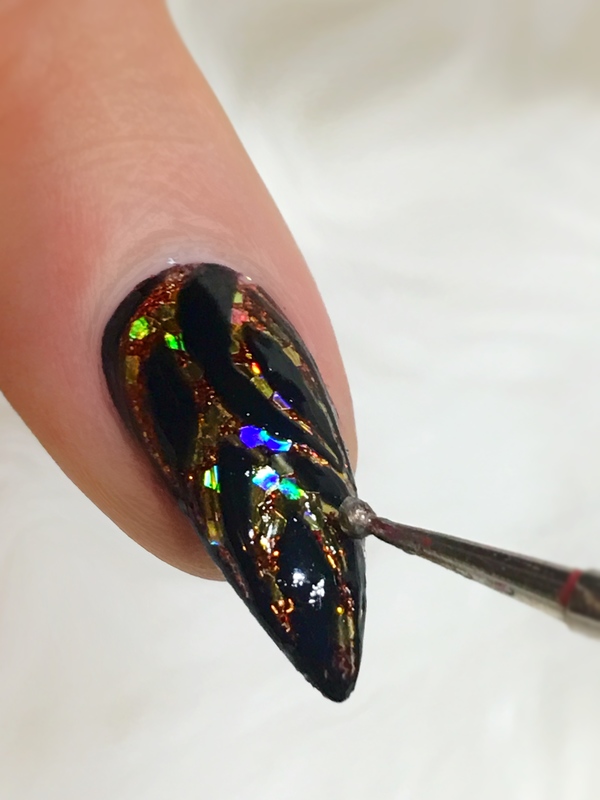 ​
5. Brush on some 680 blue-red duo Pearl Ex pigment on the tacky black layer, you can find them at hobby lobby or art supply store. Conceal with CND Shellac topcoat, cure for 1 minute under LED lamp. Wipe off tacky layer.
6. Last but not least don't forget your bling. Apply with jewelry gel by Missu.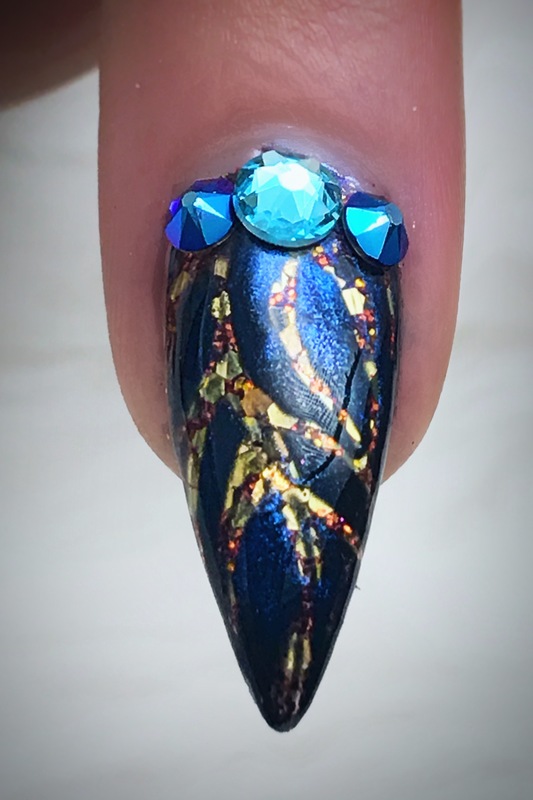 Supplies needed:
CND - shellac express Topcoat
CND - LED lamp
OPI Gel - Oy another polish joke
OPI Gel - Black Onyx
Glitter - medium iridescent gold
Glitter - extra small orange copper
Glitter - micro fine red glitter
Pearl Ex pigment - 680 red blue duo
Dotting tool and 100% alcohol
Swarovski Crystal and Missu jewelry gel
Design time for 10 fingers should take from 16 - 20 minutes.
---
To see even more nail art and inspiration, be sure to stalk Tino on Nailstyle and stay tuned for his latest tutorials!