Ah Fall, the time of year we get to sip on yummy Pumpkin Spice Lattes from Starbucks, wear cozy chunky-knit sweaters and splurge on those over-the-knee boots we've been eyeing. While we wait for the cooler weather to finally kick in, we can still rock fall themed nails with this adorable woodland fox nail art. Follow along below as nail artist Milica Dodic (a.k.a. Rhymes with Pizza) shows us exactly how to get the look!
Step 1: After applying a base coat of your choice and letting it dry, apply 2-3 coats of your background colour. Choosing a white or cream colour makes everything else stand out. Let this dry well.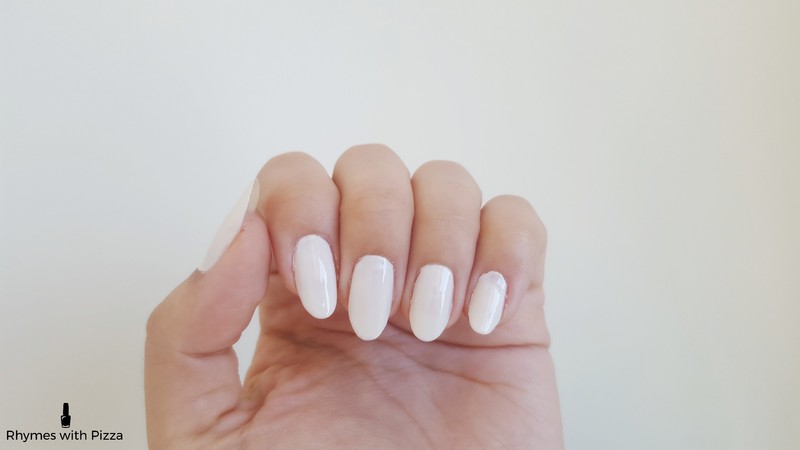 Step 2: Using your grey polish, paint vertical lines, with some extra ones on the sides of these (which will be the branches of the birch trees). These don't have to be perfect lines; so don't be afraid of messing up.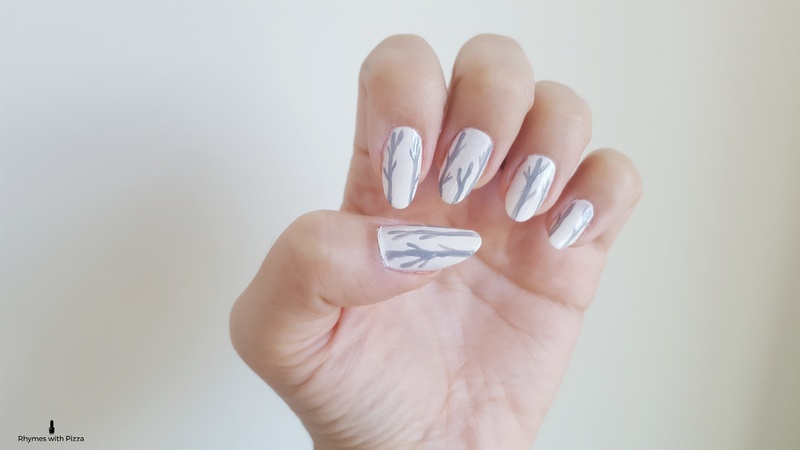 Step 3: Take your white nail polish and paint on small horizontal lines all along the length of the grey birch trees. These will add texture to the tree design.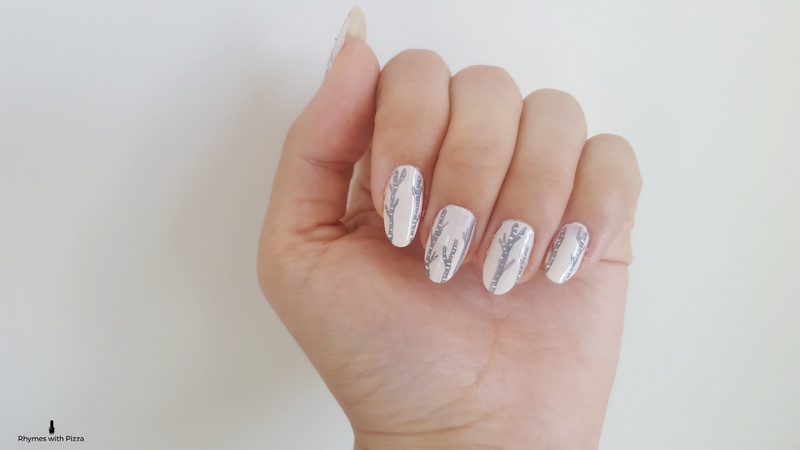 Step 4: Choose whichever nail(s) you want to paint your fox(es) on. Take your bright orange and paint on two half circles on your chosen nail(s) (these will be the body and head of the fox). Paint on two small triangles on top of the head, which will be the ears.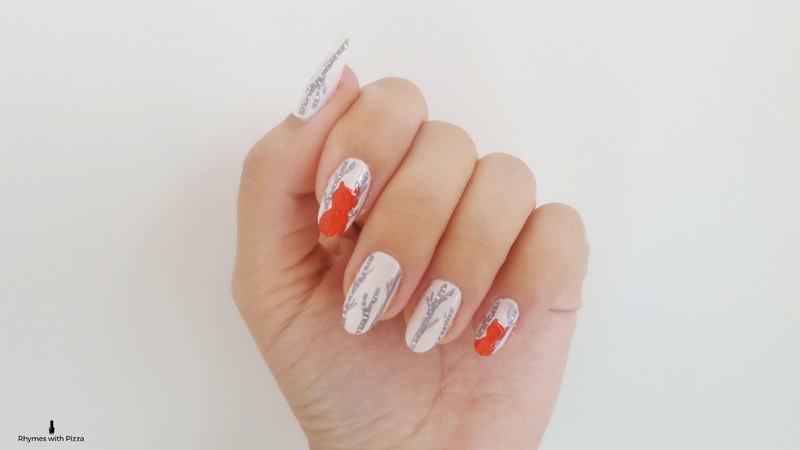 Step 5: With the nude nail polish, you can paint on the face, which will make the distinction between the head and body. You can paint it in the shape of the top half of a heart, or two thick curves.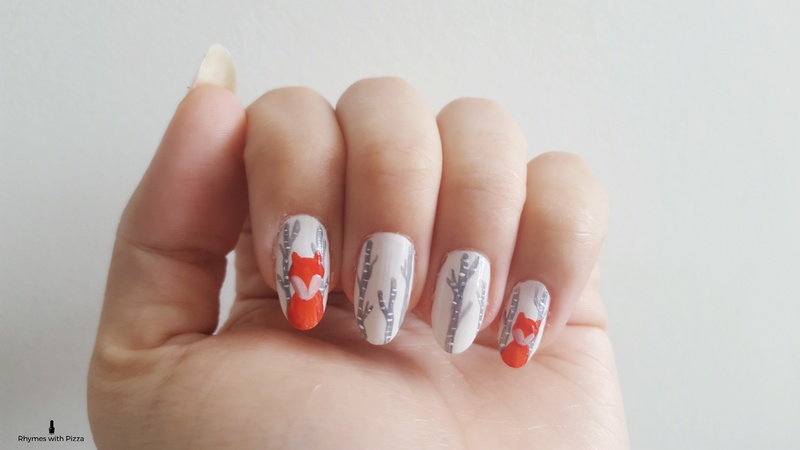 Step 6: Using your black nail polish, paint small eyes and a nose on the face of the fox. The light orange nail polish can be used to make a more detailed body, by painting on a small semi-circle for the belly. Using your grey colour, paint small triangles inside the ears for a more detailed look. As an extra option, you can paint small leaves on the tops of birch trees (this is a look that can go from fall to winter, so the leaves are a seasonal option). Lastly, remember to apply your top coat for a complete, lasting design.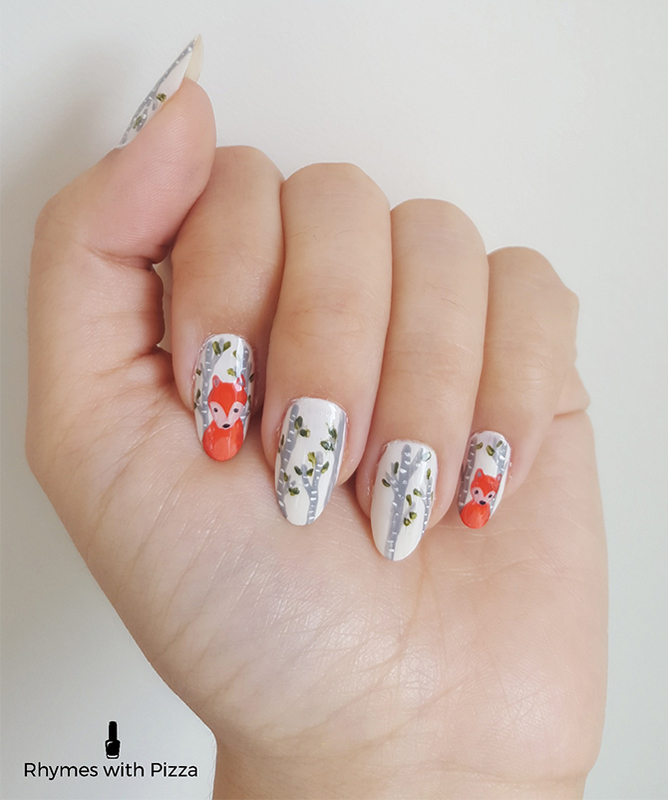 Products needed:
Brush or toothpick – a tool to paint on the details
Base and top coat of your choice
White or off-white/cream polish for the background
Grey and white polish for the birch trees
Bright orange, light orange, nude, black, and grey polish for the fox
(Optional) green polish for leaves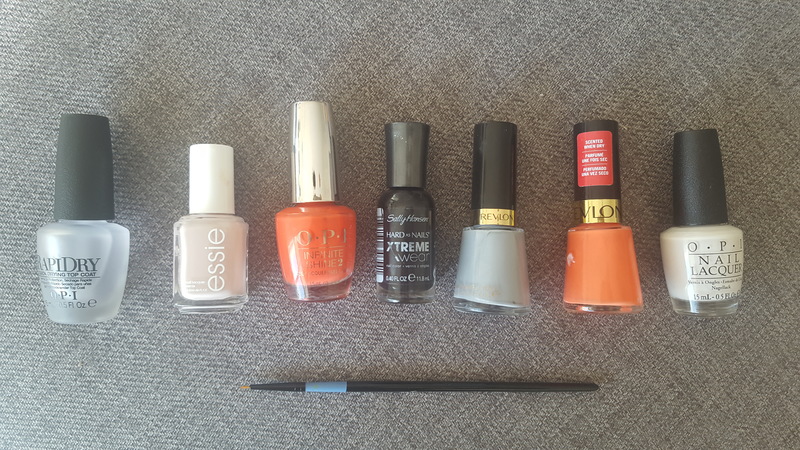 ---
What do you think about this look for Fall? Sound off below and be sure to check out even more mani inspiration, here!