Will your sun-kissed toes be rocking the hottest new trend for summer? Take style cues from the celebs. None other than Kimmy K! As the celebs take their entourage from the city to the beach, they are shifting from the richer shades of winter to bright, eye-catching hues to compliment their golden tans.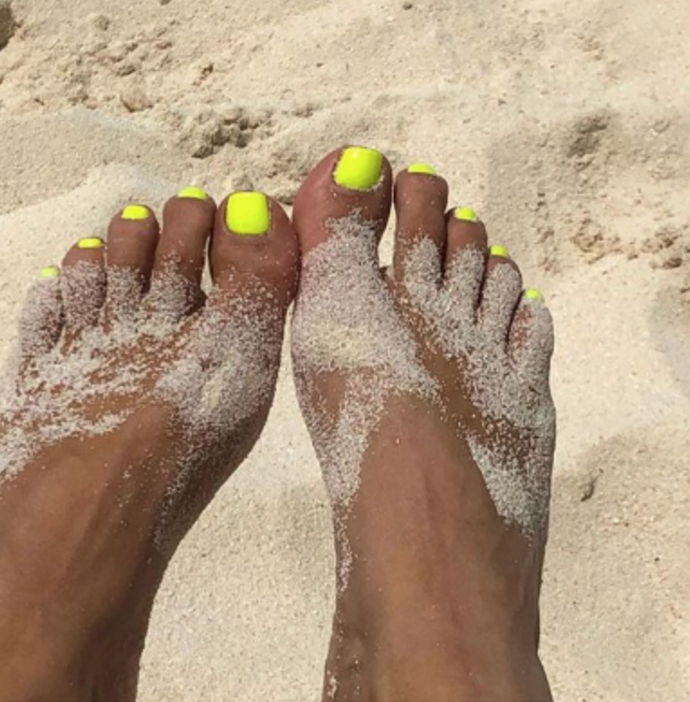 The tendency to use vivid and bright colors is fashionable in the search for a "Total Look", and of course, that includes using them on the nails, for this season Spring. Summer Neons, Bright Yellows, Pinks, and Greens are the best option to the time to show off a good manicure and what better to accompany this bright shiny trend than with some beautiful flowers. – Viviana Barrera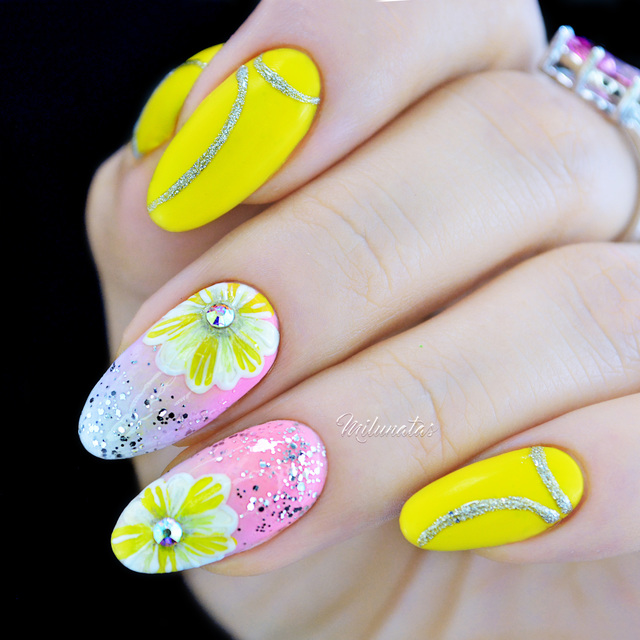 Want to know how to get the look?
Pink, Green, Yellow... what's your summer shade? As the temps rise and days get longer, the "it girl" colors get brighter and brighter. Mix and match these bright hues for a fun playful look. Or pick the shade that best compliments your skin tone for a 1 color mani. Either way, it's time to ditch winter's vampy lacquers and reach for the Neon!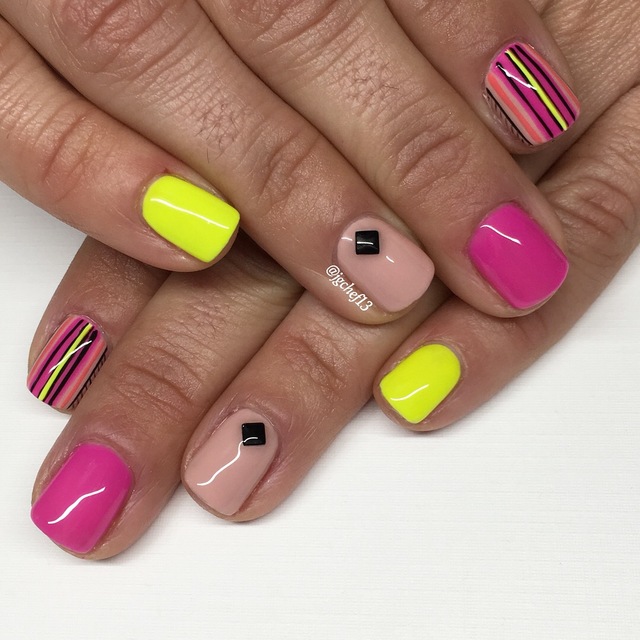 ---
For even more nail care tips and summer-inspired nail art trends, be sure to check out all of our articles!