Ryan Lo's SS18 collection at London Fashion Week debuted a pretty in punk bridal exploration. Frilly whites were juxtaposed with black lace setting the stage for any "outside the box" bride's dream. The ethereal silhouettes took on a dramatic Goth vibe equipped with the tallest tall hats and veils that made their own blinding statement. This season, Lo's collection was tamer than season's past as he adjusts to life as a Londoner – he sees the city in Black and White, his collection told just this story.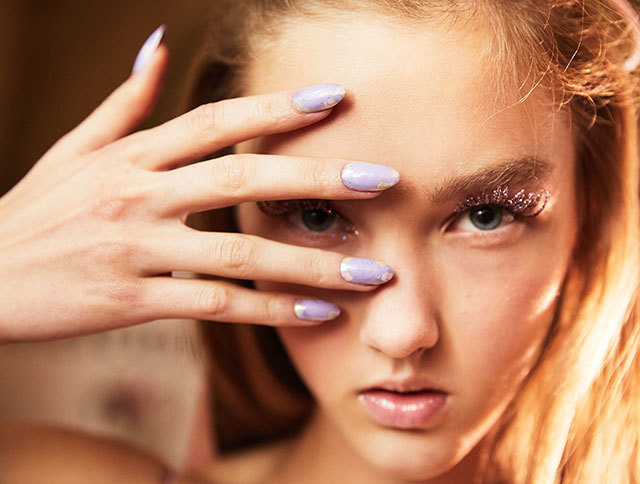 The beauty, reminiscent of a classic woman of the 60s, showed off a demure crop when it came to the cuts and flower-lined nails that screamed "demure" underneath it all. This new take on mod brought about a refined air to the fancy flourish. Lavender pastels, white on nudes, and smoky hues were the perfect touch alongside bouts of silver dusting.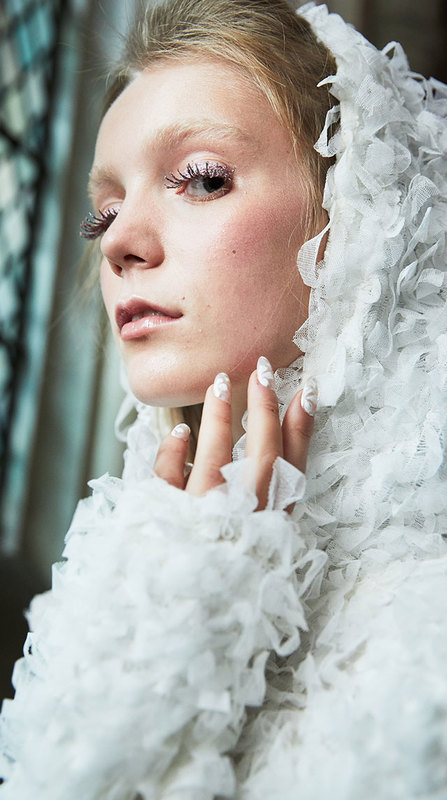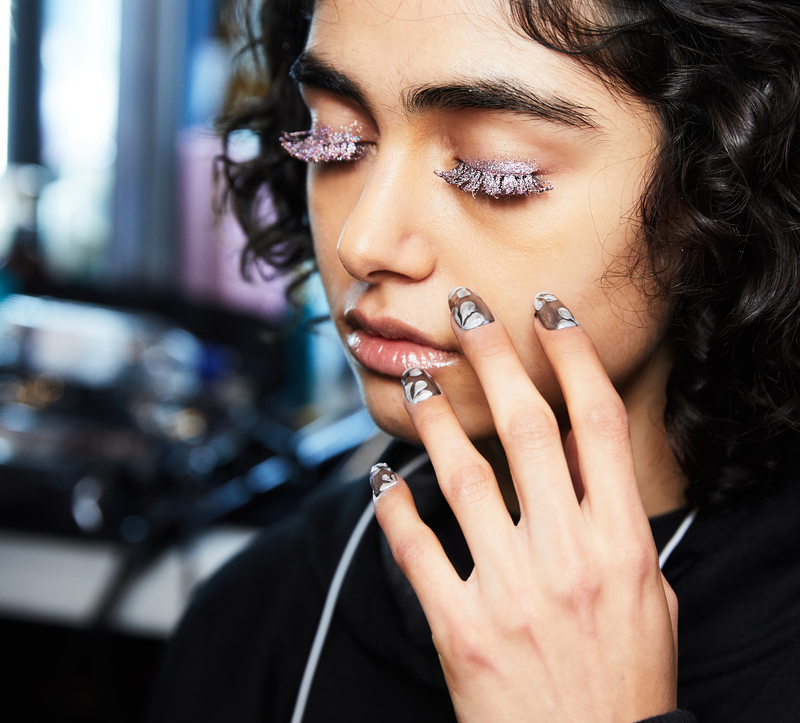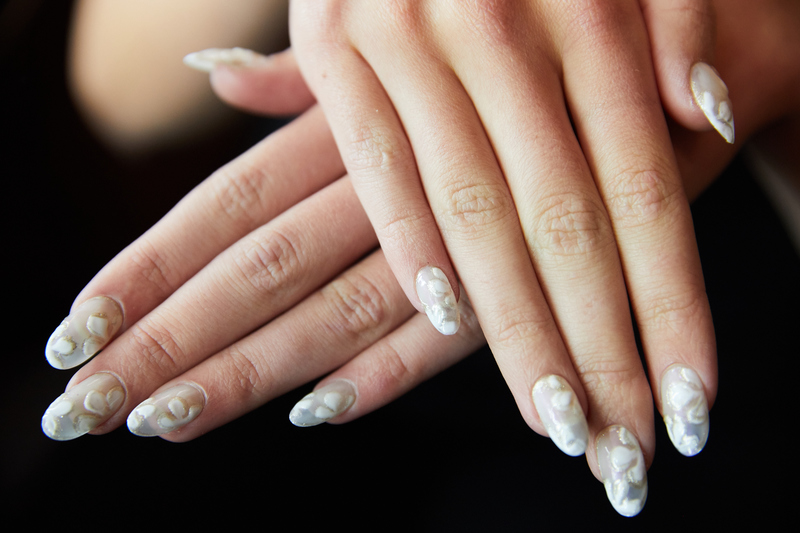 Take a peek at the highlights from the show, get lost in the clothes and see the nails you'll want to wear all season long.
Sound off below about your favorite design from the show and be sure to share your nail designs on Instagram by tagging @CNDWorld. Want to see the latest nail tutorials? Check out CND on Nailstyle and visit CND's Youtube page for all the latest tutorials!