Slathering your walls with ornately patterned wallpaper? So 1973. Rocking a cool, custom print on your tips? A definite must! From tiny florals to polka dots, patterned nails are a fun and artistic way to show off your personality while pulling from the trending prints seen on the runway and more. Click through to see the top patterned looks we're loving at the moment.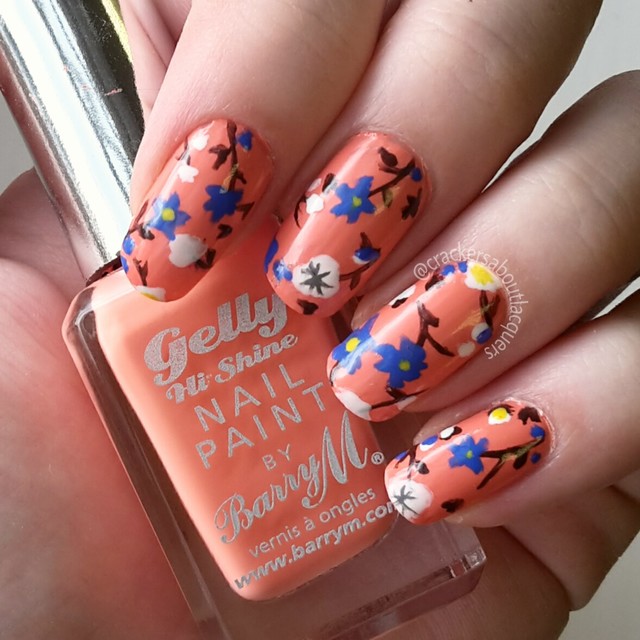 CREDIT: Nailstyle/@rachel (@crackersaboutlacquers)
Peachy hues and a natural floral print transmit serious '70s vibes. For added interest, use a detail brush to paint connecting branches and vines throughout each nail to achieve the wallpaper effect.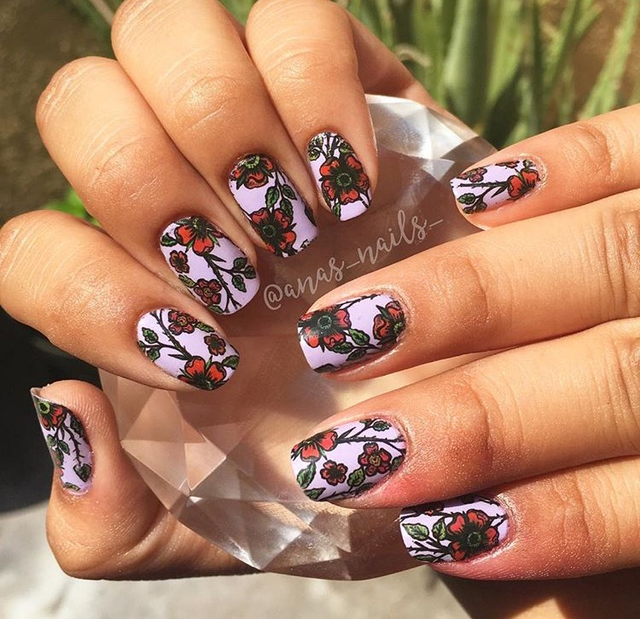 CREDIT: Nailstyle/@aanaceciliaa
To enhance the painterly look, opt for floral decals over a bright backdrop. Quick tip: To mimic a wallpaper pattern, mix up the placement of the decals (i.e. some at the tip of the nail, some at the center and some at the base). Finish with a matte top coat for added "lived-in," retro appeal.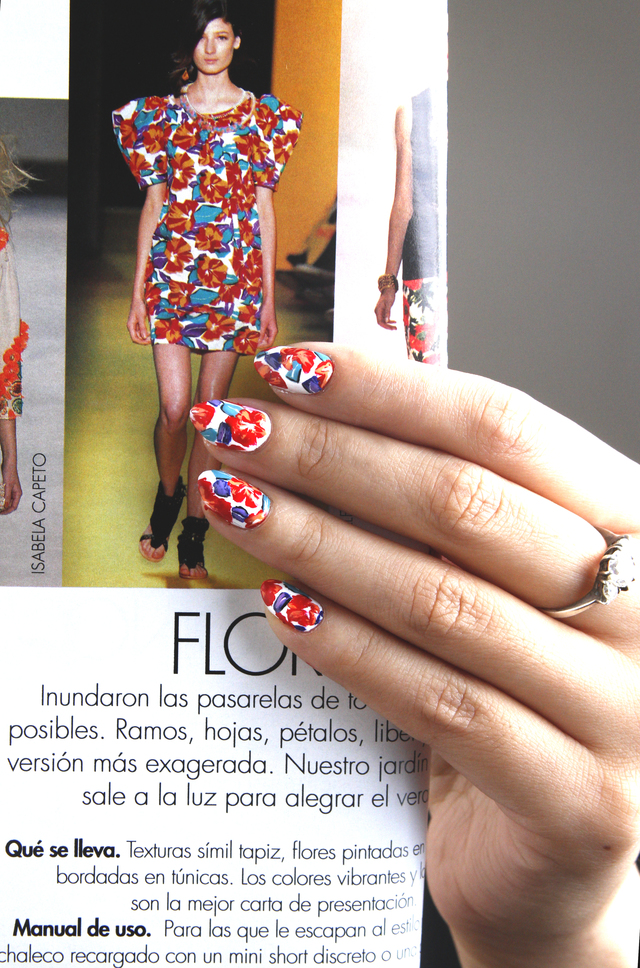 CREDIT: Nailstyle/@felinaunias
Pull inspiration from the latest runway trends for a contemporary look. Bold watercolor shades look fresh and flirty over a clean white base.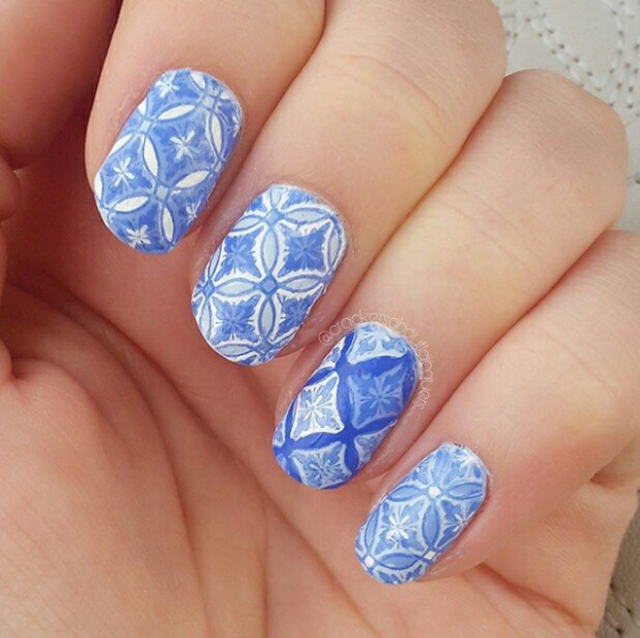 CREDIT: Nailstyle/@rachel (@crackersaboutlacquers)
Who says floral is only print you can recreate? Try searching your house for other graphic prints, such as porcelain print, for tip inspiration. While the design seems complicated, it's actually much easier than it looks. Starting on a white base, freehand paint a floral pattern using blue polish and a detail brush. Fill in the sparse areas with ornate leaf or swirl patterns. Or, for nail art newbies, stamp a floral pattern with blue stamping polish to mimic the same effect.
---
What do you think of the latest trend? Let us know what you think about these fashion forward nails in the comments below and be sure to check out even more mani inspiration on Nailstyle!