From the cake to the tablecloths to your honeymoon destination, brides have an endless list of decisions to make when it comes to creating their dream wedding. By the time most brides are ready to head to the nail salon for their wedding-day manicure, their decision-making skills are officially worn out—causing them to opt for a plain paint job rather than select a manicure that reflects their personal style. Not to worry, we've got you covered! From "something old" to "something new," we've rounded up plenty of nuptial nail inspiration that will get you excited to say "I do."
Something Old
If you consider yourself to be a traditional bride, opt for a tried-and-true tip style that matches your timeless wedding decor. A classic nude not only serves as the perfect neutral canvas for that sparkler on your finger, it also helps to slim and elongate your nail beds—two factors you'll most definitely appreciate in all of those wedding day photos. Another tip? Opt for a natural nail shape, such as oval, round or squoval. Avoid trendy nail shapes such as coffin or stiletto to prevent your nails from looking too dated in photos. The perfect finishing touch? A couple of delicate gems to "dress up" your look!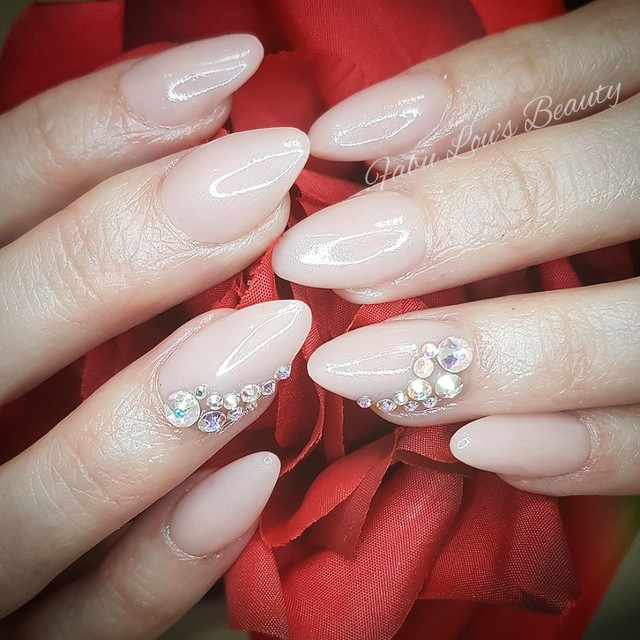 Nailstyle/@fabu lou's beauty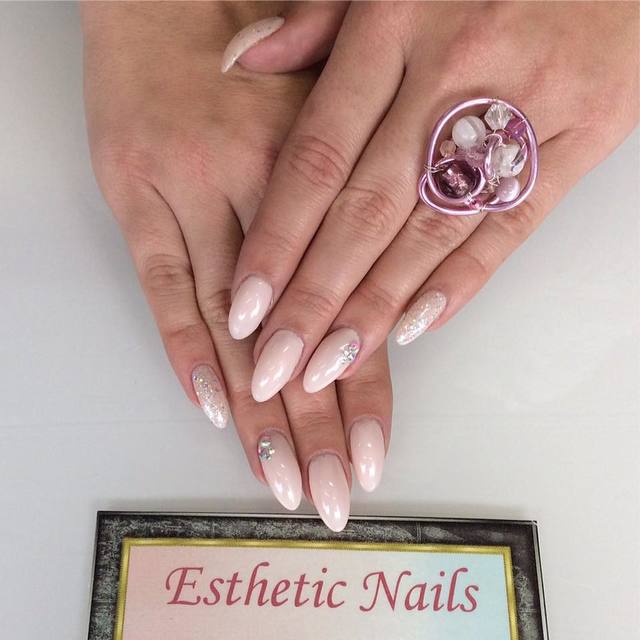 Nailstyle/@esthetic nails anderlues
Something New
If you're not afraid to experiment with the latest trends, don't feel the need to dial down your nail creativity on your big day. While you may want to steer clear of neons and over-the-top patterns, feel free to experiment with shimmer, negative space, ombre French or white lace.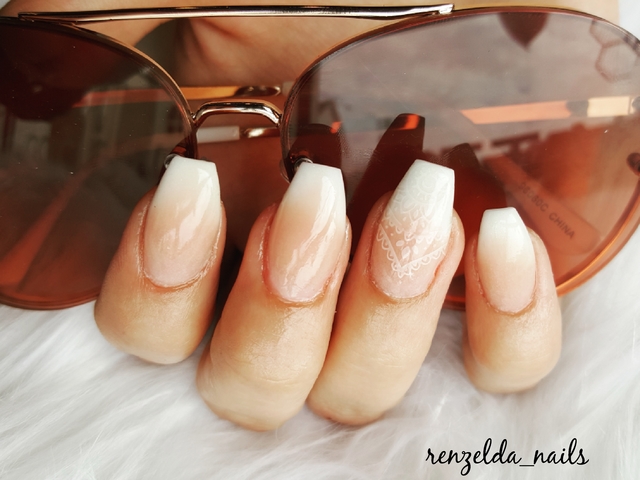 Nailstyle/@renzelda_nails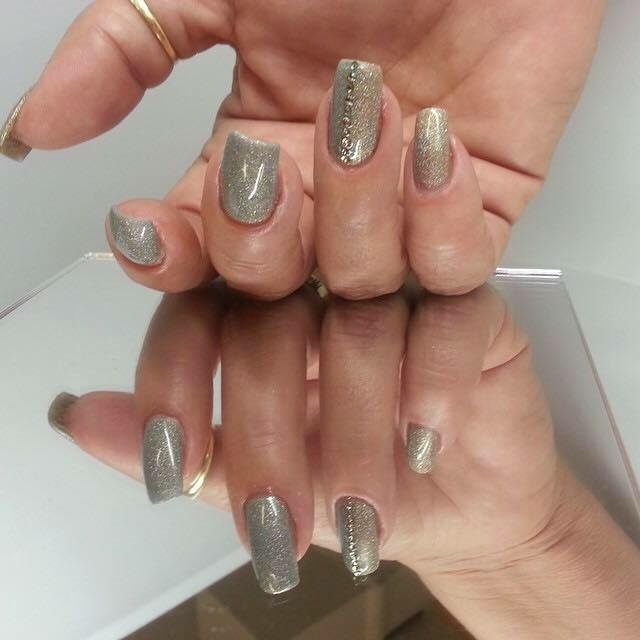 Nailstyle/req_sweden
Something Borrowed
Feeling completely overwhelmed by the decision-making process? Make your life easier—and fulfill the need for "something borrowed"—by mimicking your favorite celebrity manis. From Megan Markle's ballet-pink manicure to Kat Von D's crimson tips (a choice definitely not for the timid bride), there's a celebrity look out there to fit every type of tip style.
Something Blue
One major trend every playful bride can embrace? Blue tips. While it may not be the obvious choice, a blue mani adds a subtle hint of color without going over the top. To prevent your nails from stealing the show, opt for a flirty powder blue shade. Or, deck your tips out with a negative space design with a pop of cobalt or sapphire for a bolder effect.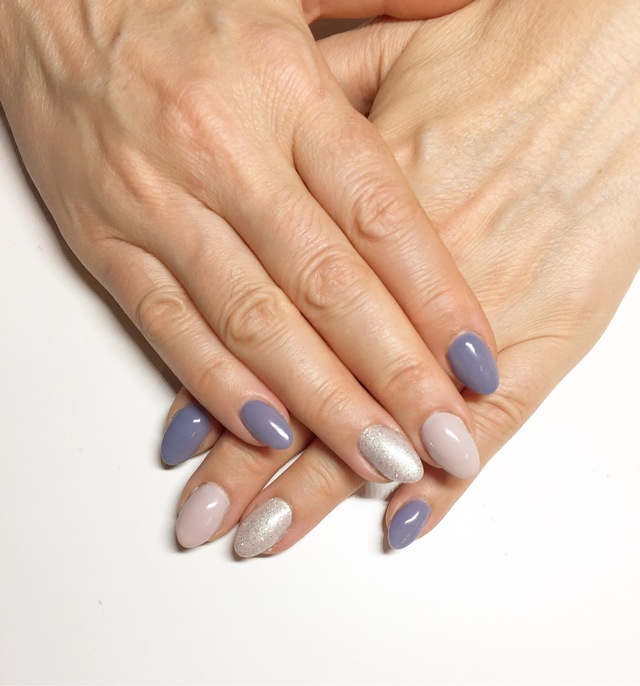 Nailstyle/@eva nails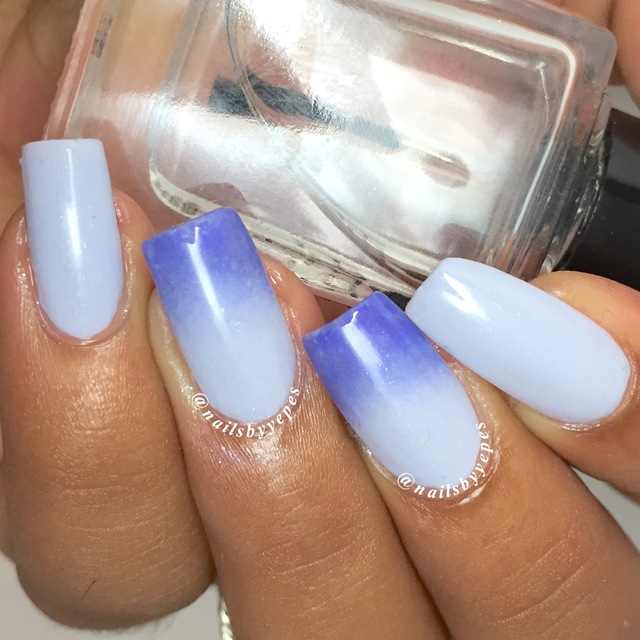 Nailstyle/@nailsbyyepes