Full of fringe, florals, bold prints and an endless amount of texture, the FW17 Libertine Show at NYFW was a feast for the eyes. What was even more impressive than the appliqué and the embellished fashion however, were the nails! As the sixth season teaming up with CND to create these amazing creations we are intrigued to see the artistic envelope pushed farther and farther each year.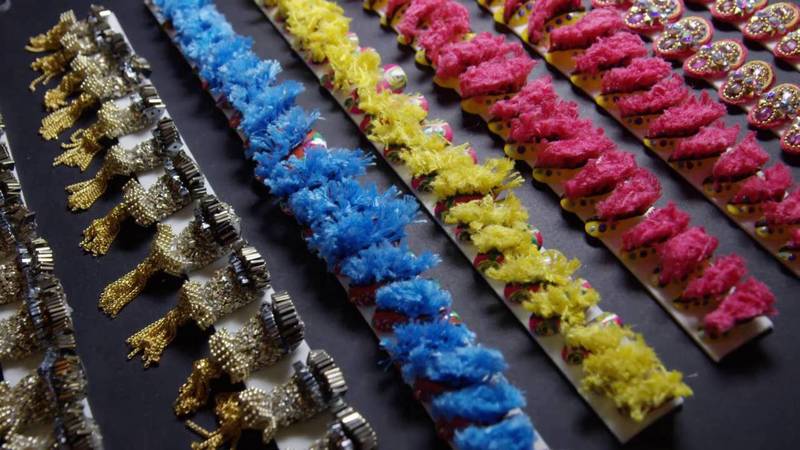 With inspiration stemming from the life of Romanian gypsies, the nails became a collection of mixed mediums. They are their own little world travelers summed up in these petite canvases. Dripping with chains and beadwork these nails needed no introduction. And what we adore so much about the time and dedication that goes into each and everyone of these designs is not only the detail and sheer skill needed to create such art, but also the ability to accentuate the outfits without taking away from the appearance. Each nail has so much going on but works together flawlessly, a feat that is no easy task.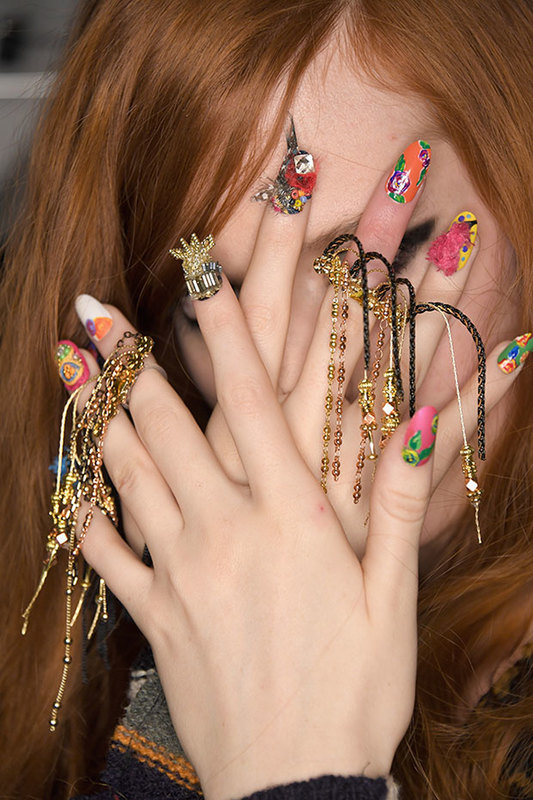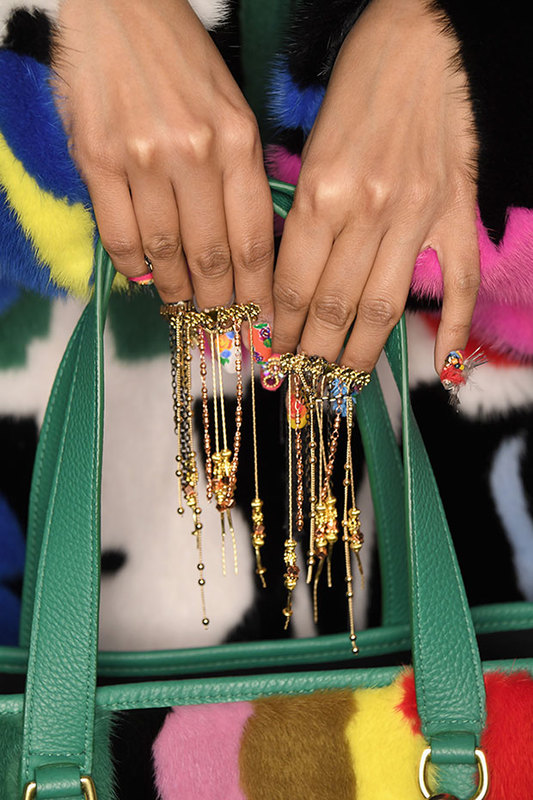 CND and Johnson Hartig teamed up to create 17 intricate nail styles for the Libertine Fall/Winter 2017 show. Creative Lead Heather Davis and the CND Design Lab Team worked together with Jan Arnold to craft the canvases. Take a peek below to see more of the fabulous creations!
Be sure to share your nail designs on Instagram by tagging @CNDWorld. Want to see the latest nail tutorials? Check out CND on Nailstyle and visit CNDUniversity for all the latest education!
Stay tuned for even more fashion forward nail designs, as CND takes on London and Milan Fashion Weeks next!