Nails looking a little under the weather lately? Whether you're suffering from improper gel polish removal, constant acrylic fills or incessant picking and peeling, your tips are most likely in need of some extra TLC. Read on to find out how to nurse your nails back to health stat. Want to try out Breathable Polish for FREE? Enter the giveaway below, its sure to take your breath away!
Muscle up
Apply nail hardener daily for a couple of weeks to restore strength and stop peeling. Orly Nailtrition is formulated with collagen, keratin, wheat protein and bamboo extract to stimulate nail growth.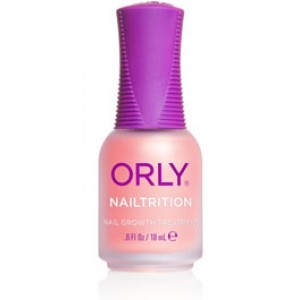 Hydrate, hydrate, hydrate!
Are your nails ultra-dry and brittle? You may be dehydrated! Increase your water intake (an estimated 13 cups a day for men and nine cups a day for women) and watch your nails grow at a rapid rate.
Eat right
Stock your fridge with nutrient-rich essentials to strengthen tips and boost nail growth. Eggs, salmon, spinach, broccoli, chicken and Brazil nuts are all powerhouse foods to incorporate into your diet.
Take a breather with Orly Breathable Treatment + Color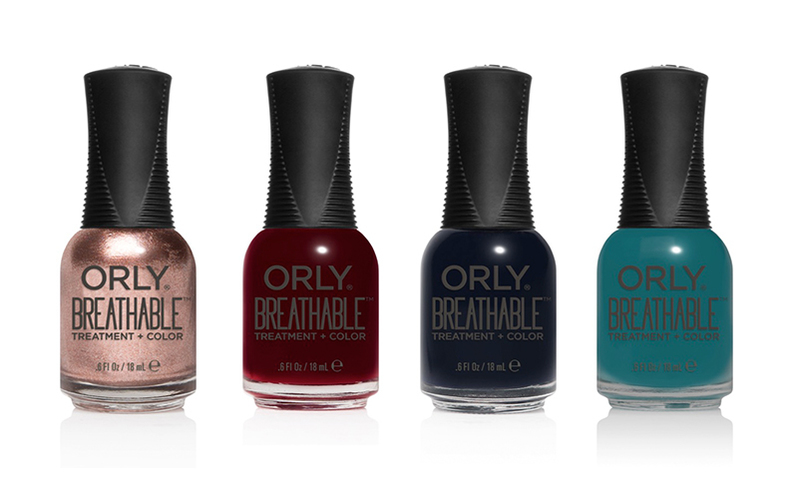 As tempting as the long-lasting results of acrylic enhancements or gel polish may be, it's best to give your tips a break every once in awhile. The good news? You don't have to rock naked tips while you wait for your nails to recover. Orly Breathable Treatment + Color offers a unique advanced oxygen technology that allows water and oxygen to pass through the nail. No base coat or top coat required, this 13-free formula is infused with argan oil, pro vitamin B5 and vitamin C to nourish the nail and restore its overall health.
Enter below to win 15 of these awesome Orly Breathable shades plus a few other goodies, just in time for the holidays!
---
For more ways to improve your nail game, be sure to follow Nailstyle_Official and OrlyNails on Instagram and check out these tips and tricks!
[SOURCE: Mayo Clinic]