Did you know that back in the days of ancient Egypt only upperclass women wore red on their tips? Women in the lower class were limited to pale or nude shades. Today, the color continues to be associated with power, passion and prestige—and a glossy red manicure is the epitome of chic. But, long gone are the days when there was only one red shade on the market. From crimson to bordeaux, there's a sultry red shade for your every mood. Read on to find out the top four red hues to keep in your polish collection.
The Classic Red
Perfect for…..any formal occasion
Think of the iconic crimson shade as the LBD of your nail wardrobe—it's the perfect hue for just about any event. From a cocktail party to a gala, red tips always look chic, elegant and timeless. Top them with an ultra-glossy top coat and finish with a matching lip.
Try: OPI Unequivocally Crimson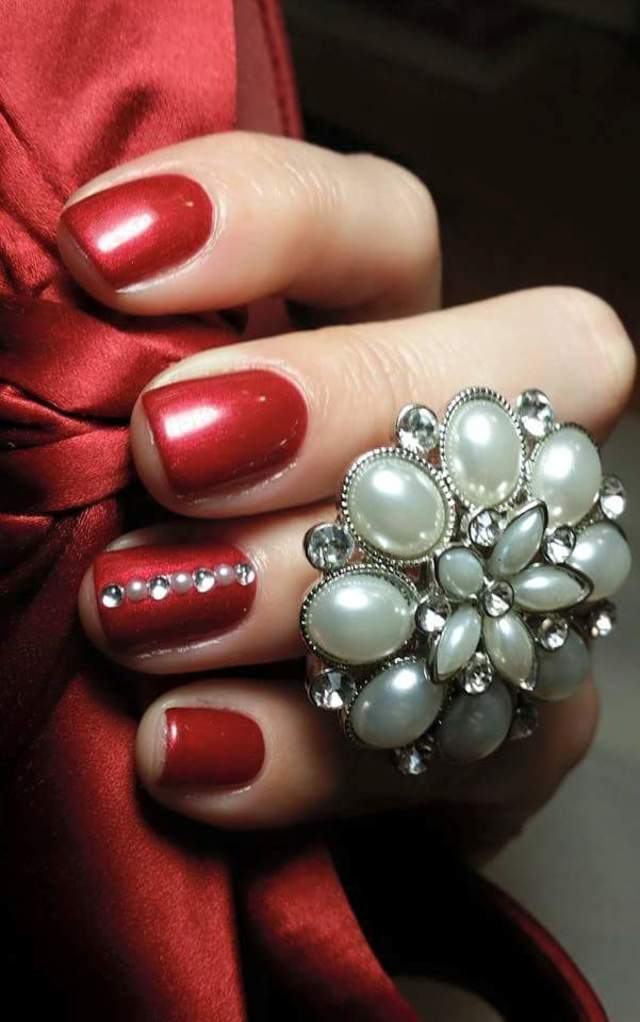 CREDIT: Nailstyle/@funeral face nails
Red-orange
Perfect….a pool party, BBQ or beach day
Think of red-orange as crimson's flirty cousin. More laid-back and playful than brick red, yet more wearable than orange, this bold color mash-up commands attention on tips and toes, and especially pops against medium or olive skin tones. Pair the hue with gold half-moons and matching accessories for an exotic nighttime look.
Try: CND Mambo Beat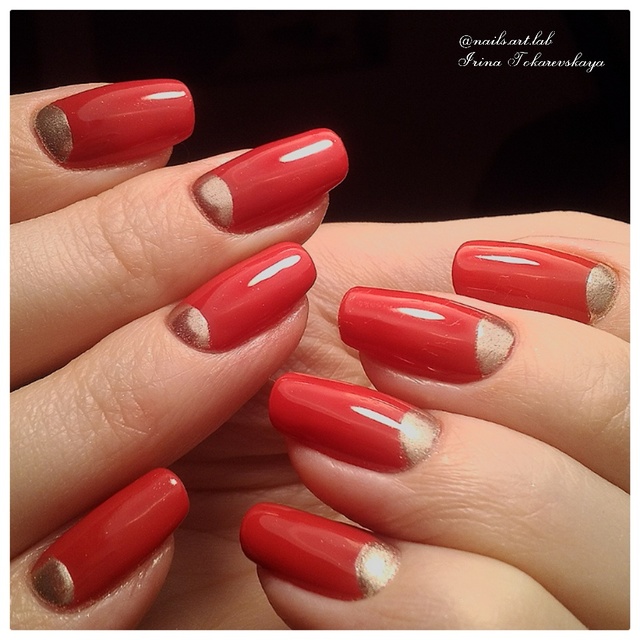 CREDIT: Nailstyle: @nails.art.lab
Bordeaux
Perfect for…..a first date
If you're craving a little drama, opt for a deep wine hue. Straddling the line between red and purple, a sultry burgundy shade evokes mystery and looks especially chic on shorter tips. To heighten the hue's moody look, opt for a matte finish and negative space.
Try: Essie Bourdeaux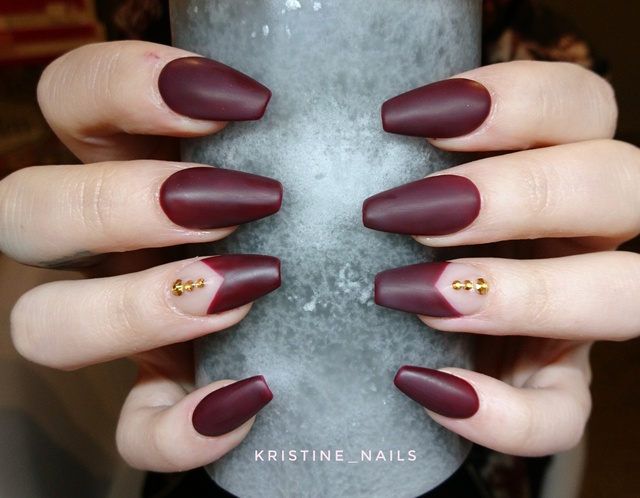 CREDIT: @kristine_nails
Ruby
Perfect for….girls' night out
It's no wonder why Dorothy couldn't resist clicking those heels all the time in "The Wizard of Oz"—she couldn't get enough of that sparkling ruby hue! So what makes the shade so irresistible? It offers a subtle hint of pink that makes it ultra-glam and endlessly versatile. Heighten the hue's luxe appeal with glitter and a touch of bling.
CREDIT: Nailstyle/@dicagoca
---
Let us know what you think about these shades in the comments below and be sure to check out even more mani inspiration on Nailstyle!