With the Royal Wedding just days away, we're in love with this regal gold and white bridal nail art by @crackersaboutlacquers.
Taking inspiration from the glitz, glamour and regency of the soon-to-be His & Her Royal Highness Prince/Princess Henry of Wales, this manicure is every bit as regal as the royal couple themselves. The wedding invitations were printed in gold and black with gold gilding around the edge – so what could be more fitting than golden nail art, and of course, white as per the traditional bride.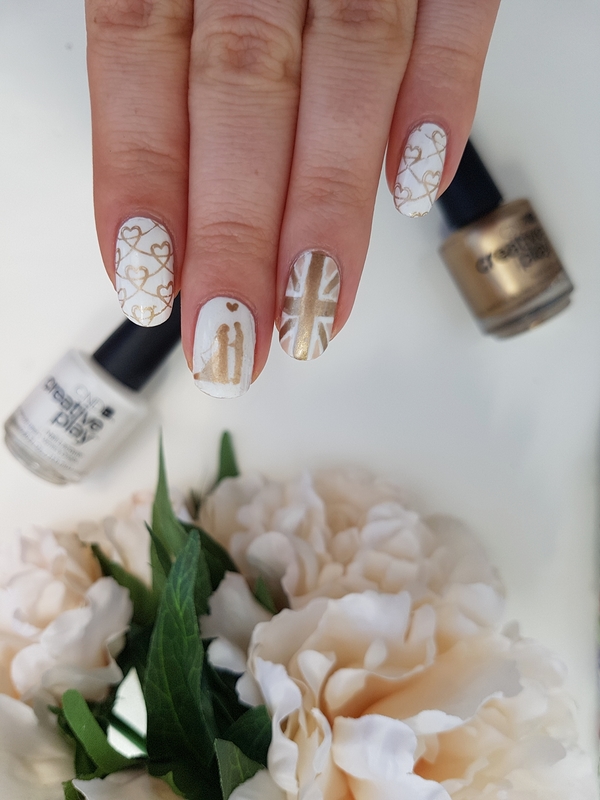 As the wedding looms closer, we're seeing a wave of patriotism spread across the nation as houses, shops and streets are adorned with red, white and blue (which is particularly fitting for the unity of the USA and UK). This manicure keeps the patriotic Union Jack in the limelight on an accent nail but softens it and ties it in with the bridal theme.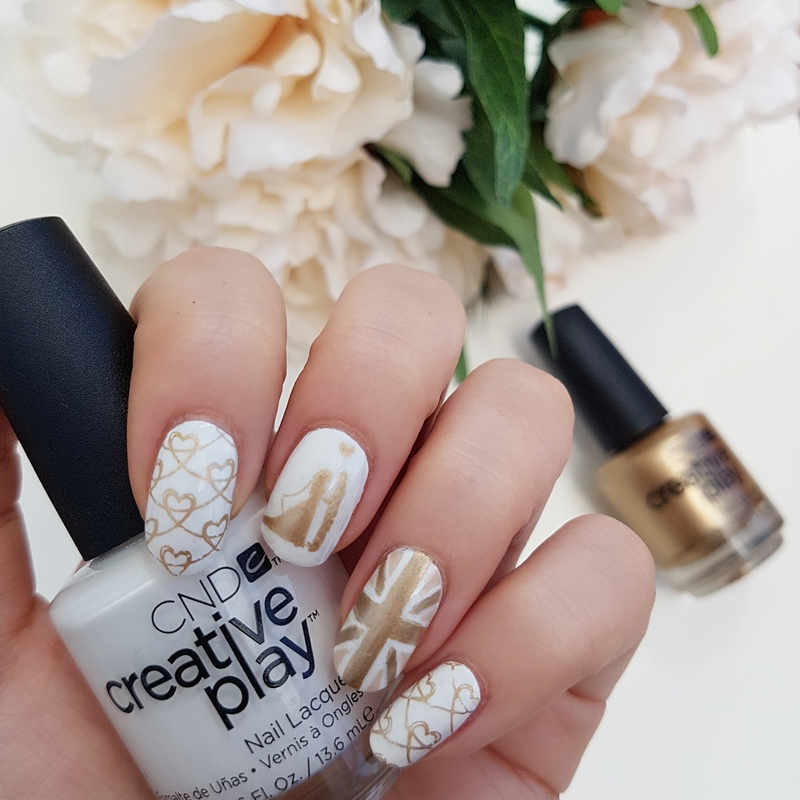 Of course, the golden silhouettes represent Harry and Meghan themselves and we might just guess an A-line number for Meghan's dress…the best-kept secret of the big day.
The look is finished off with some golden love heart stamping, all inter-looped as a symbol of eternity and love.