When it comes to Awards Shows, sometimes the beauty is all in the details! We get swept away by show-stopping gowns and what we don't always notice is that the hair, makeup and especially nails play a huge part in the total look! This year essie rocked the Red Carpet with some of the hottest shades of the season on some of our favorite celebs. Follow along below to see the shades that stole our hearts.
Mandy Moore in Mademoiselle
Mandy Moore's blue dress and cascading waves were such an upbeat look for the This Is Us star. To add a bit of shine without taking away from her bright hue, she opted for Mademoiselle, a classic pink with a grown-up vibe.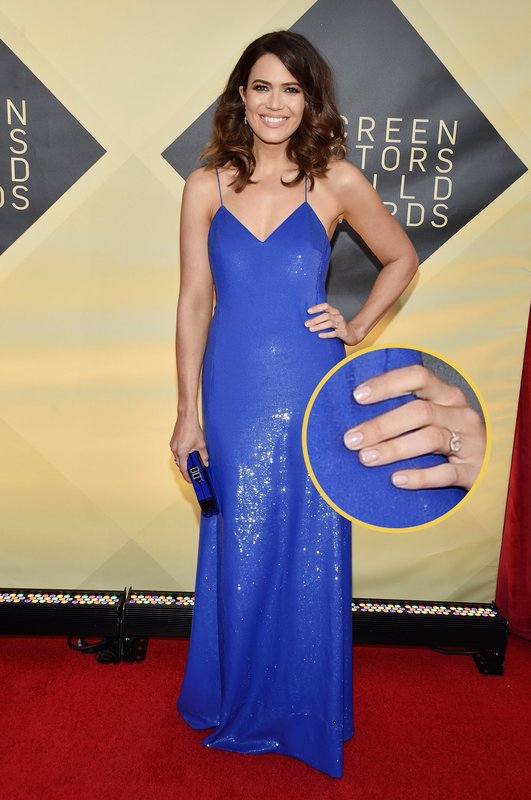 Olivia Munn in Licorice
Olivia beautifully juxtaposed her silver and black sequined dress with a dark hue on her nails. Licorice was the perfect pick to make sure her nails stood out alongside her dress.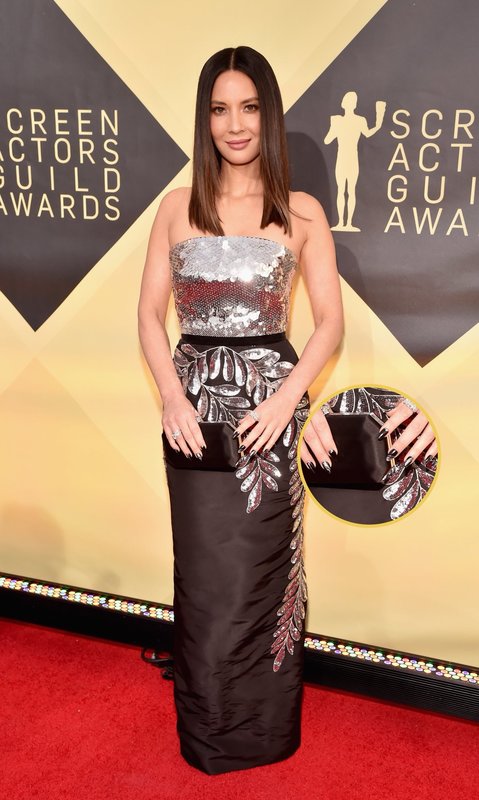 Yara Shahidi – Licorice
Olivia wasn't the only one to don a darker hue! While Yara's jumpsuit definitely turned heads, her nail polish complimented the dramatic style she so effortlessly pulled off.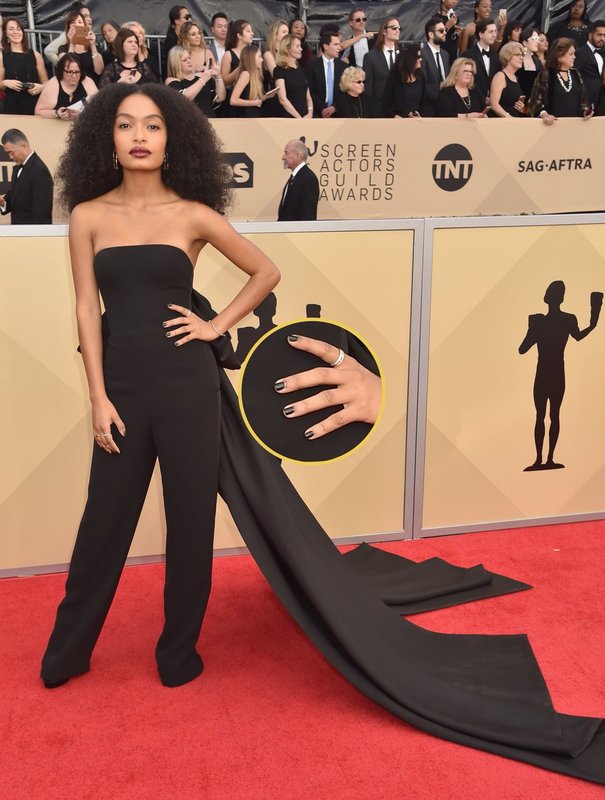 Saoirse Ronan – Daytime Dreamer from the TLC line.
We still can't get over Saoirse's dress, and while you may have been swooning over that color, rest assured that you can rock a piece of it at home. Simply pick up Daytime Dreamer a milky pink hue that is the perfect mod style for spring.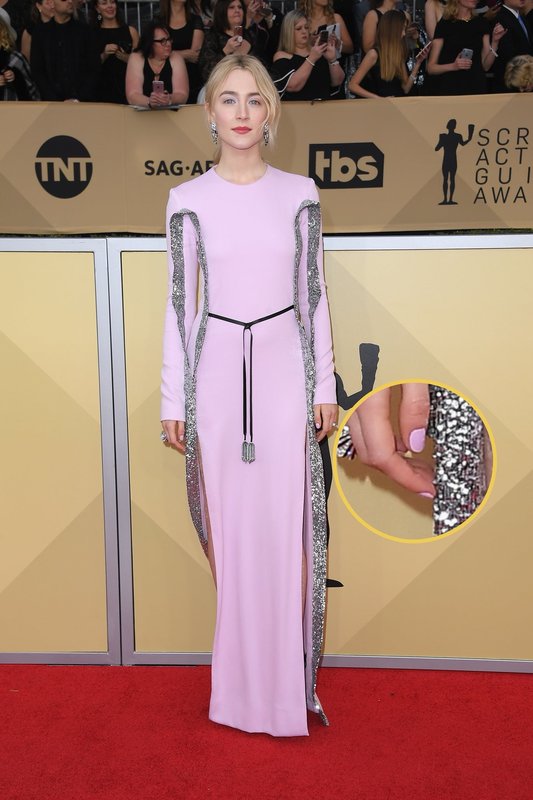 Kristen Bell – Skinny Dip
When you're hosting the show, the last thing you want to do is detract from it. Kristen Bell opted for a sheer shade of pink to compliment her style (and outfit changes) while tying together her look in a demure, yet chic way.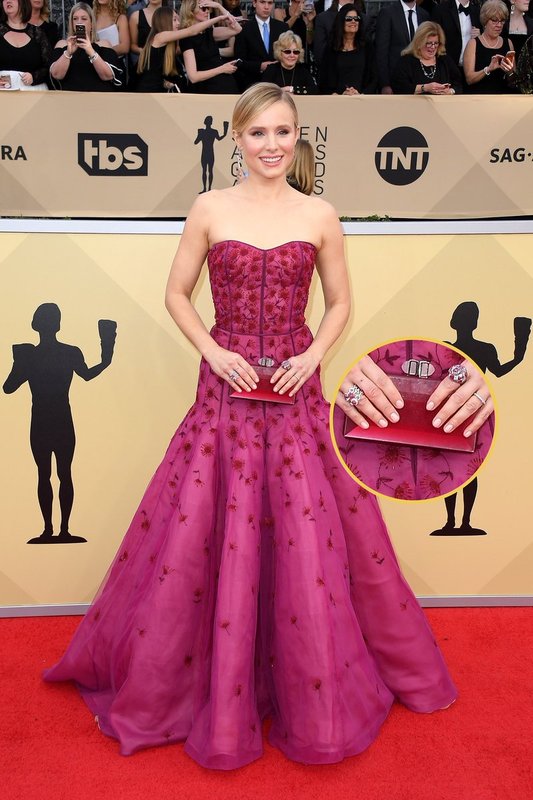 Millie Bobby Brown - Cascade Cool and Blanc
Oh Millie… that dress… those shoes… your hair… and your nails! We love how lighthearted Millie Bobby Brown's look was on the Red Carpet. To accentuate her style she went for a minimalist nail art with a single stripe with colors Cascade Cool and Blanc.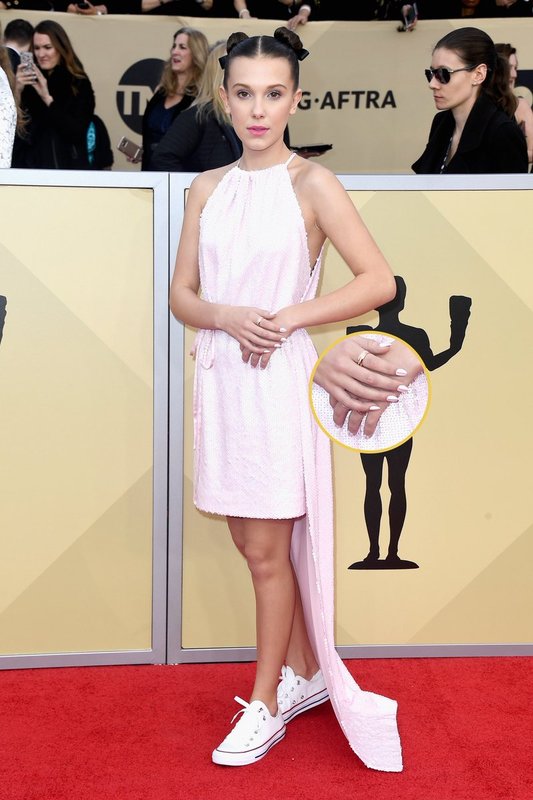 ---
To see even more styles from the SAG Awards, be sure to follow essie and check out the hair that stole the show!