As much as we all enjoy summer, it's safe to say that the scorching hot temps can leave us cranky, irritated and in an overall "blah" mood, even when it comes to your manicure. No matter what the weather is outside, don't let yourself fall into a nail rut! Check out five easy ways to keep your nails on point during the summer months.
Go bold
There is literally no better time to bust out a highlighter hue than the summer. Not only is a neon shade an instant mood-lifter, it also looks amazing with a tan. Pro tip: To keep your brights looking bright, always apply a white base color and let it dry before applying a neon shade.
Play around with negative space
Think of negative space nail art as the nail equivalent of a sheer top: You can dress it up or dress it down—either way, you'll feel cool no matter what. For a super-simple look, opt for a single graphic line over a clear base coat, or, for a bolder effect, try a negative space floral design.
We absolutely love this look from Nails_By_Alice_!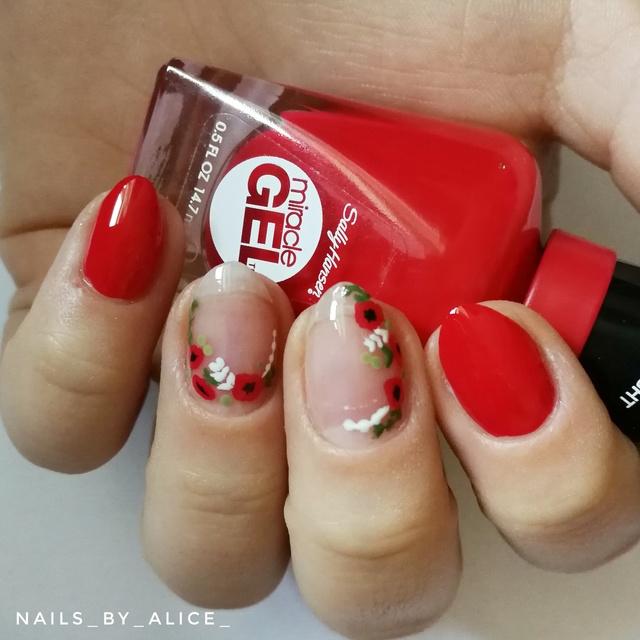 Avoid dark polish
While deep shades are a major do during the fall and wintertime, donning a darker polish during the warmer months may do more harm than good. Heat can actually cause dark polish to leave a yellow stain on your nails. If you do want to don a dramatic shade, always apply a base coat first.
Stick to a natural nail shape
As tempting as it may be to experiment with a trendy nail shape, you run a higher risk of wrecking your nails during the summer months. From swimming to gardening to participating in outdoor activities, your nails are bound to take a beating. To avoid a broken nail, stick to an oval, square or almond nail shape—something that can easily be recreated at home in case a break happens.
Stay protected
While a hand creme with SPF is always essential, it's a good idea to apply a top coat infused with UV protection as well. From chipping to dullness to discoloration, the sun's rays can do a number on your polish, leaving your tips in less-than-stellar condition.
---
Stay tuned for even more nail inspiration and take a peek at these nail trends!