Winter weather can quickly take a toll on everything - your commute, your hair and definitely your skin. With hands constantly exposed to the elements, it is no wonder that they start to feel the effects of this season pretty quickly. Add in the fact that flu season is ramping up and you are probably washing your hands more often than usual and your hands are probably pretty close to being toast … very dry, cracked toast.
Here are the top lotions to help you whether the winter weather:
#1. Almond Milk Daily Body Milk
Chances are after washing your hands, you're not following up with a lotion. This Almond Milk daily body milk from Bath and Body Works lightly moisturizes and softens skin. Added Bonus: the fragrance is super lightweight! If you're an avid hand-washer (#guilty), pop these next to your sink as a friendly reminder to give your hands that extra bit of love! I bought a couple and popped one in the kitchen and one in the bathroom. This product is hypoallergenic and formulated without parabens, sulfates, phthalates, petrolatum, artificial color & gluten.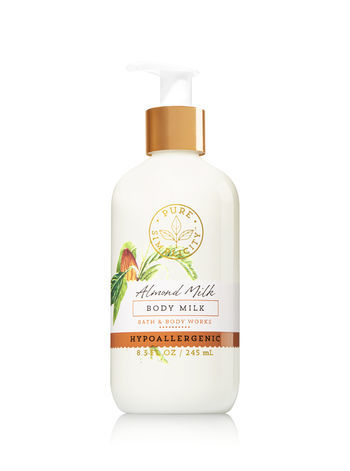 Shop It: Bath & Body Works Almond Milk Body Milk
#2. Handy Gurugu
Hands absolutely donezo? Before you throw in the towel and accept defeat, head over to your local Lush storefront and pick up a pot of Handy Gurugu. This hand cream will bring your rough, dry (and potentially cracked) hands back to life. Made with peanut, cashew, almond and pumpkin seed butters and soothing essential oils, this cream is on the thicker side of the spectrum. When you're done rubbing it in, your hands immediately feel like they've been given the TLC they deserve. Added Bonus: This Vegan product has over 25% shea butter sourced from a Ghanaian women's cooperative. Additionally, Lush Cosmetics does not test on animals. Feel good and do-good in 2018.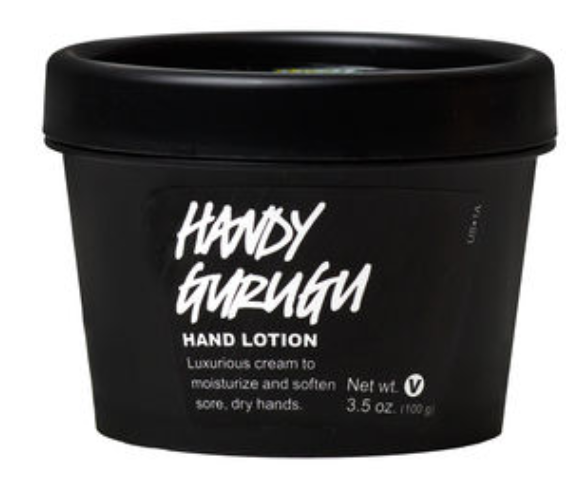 Shop It: Lush Handy Gurugu
Real estate in my purse is pretty valuable. Between sunglasses, Rx glasses, a wallet, phone, chapstick/lipgloss, emergency puppy waste bags (because when a dog's gotta go, they gotta go) - I'll be the first to admit that hand lotion often just doesn't make the cut. Enter the Josie Maran Argan Infinity Cream Intensive Creamy Oil. First and foremost, this 2.2oz tube of creamy oil has a cap that screws on so there's no fear of your lotion accidentally opening and causing a mess in your bag. The real selling point for me though was how many ways you can use it. Rub it on your hands, smooth that pesky flyaway, pop it on your lips as a lip conditioner, give your face a little illumination - the possibilities are endless! Seriously, though. They are.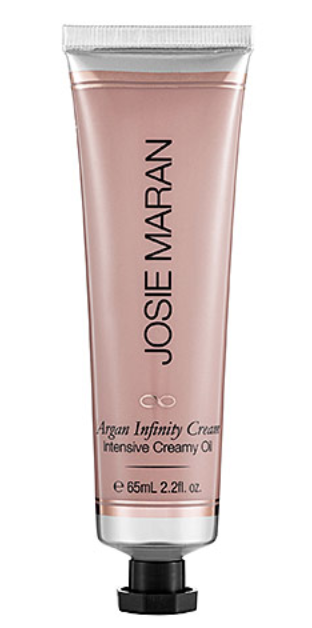 Shop It: Josie Maran Argan Infinity Cream
For those that don't really care about lotion but love all things nails, just remember: Moisturized hands make for better-looking manicures.
Looking for more trends and inspiration for a stylish New Year? Keep scrolling or check out our favorite styles here!