Ever try making a nail appointment a day or two before a big event only to find out that the salon is fully booked? Don't panic! You don't have to sport naked tips on your special day. Check out the top minimalist designs anyone (and we mean anyone) can create at home.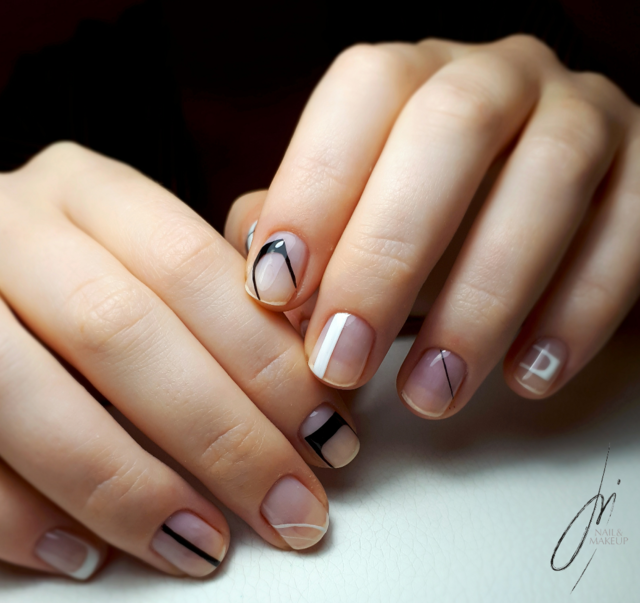 Nailstyle/@liorakogan
This look may actually be too easy! To achieve this linear style, prep the nail, then use a striping brush to paint vertical and horizontal lines across the nail. For added drama, alternate colors and play around with the thickness of the lines. Allow polish to dry, then finish with top coat and you'll be good to go!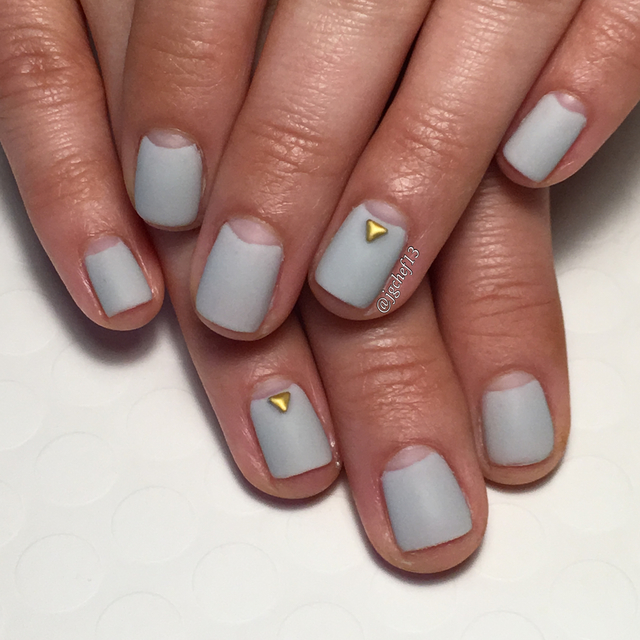 Nailstyle/@jgchef13
Negative space is a huge trend at the moment—and an easy look to create when you're in a time crunch! All it takes is strategic polish placement and a matte top coat. To create a negative space half-moon design, you can do one of two things: Use tape to block off the cuticle area, then proceed to polish application; or, apply polish to the entire nail, then use a detail brush and acetone to clean up the polish at the cuticle and create the "half-moon" shape. Allow polish to dry, then finish with a matte top coat.
Nailstyle/@vintagenails
A hint of glitter is a quick way to perk up any polish shade. Apply glitter polish to the free edge, then use the polish brush or a detail brush to gently drag some of the polish toward the cuticle to create a subtle ombré effect.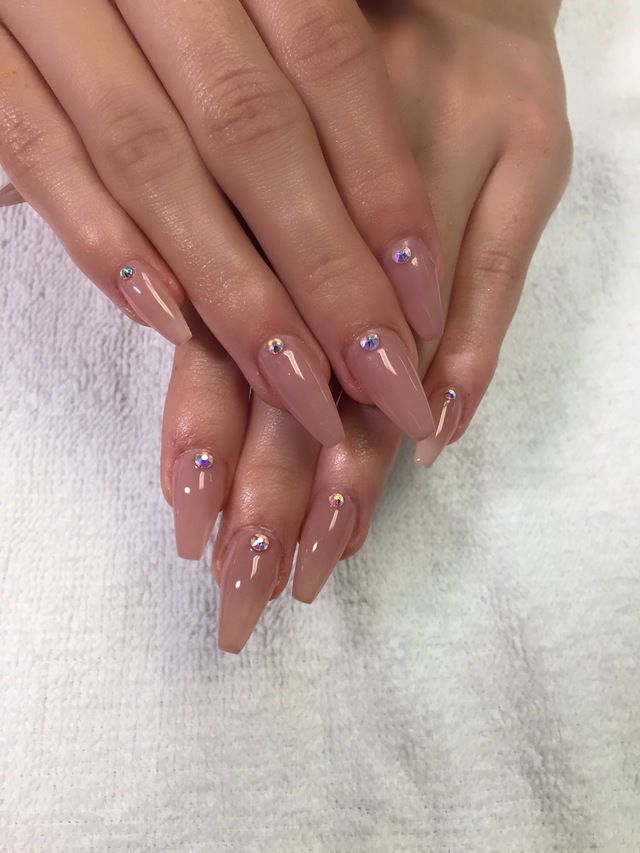 Nailstyle/@princess paige1
Amp up a plain nude mani with dainty gems. After you've applied polish and let it dry, apply nail glue to the center of the cuticle area, then use tweezers to place a single rhinestone in the glue and allow it to dry. Apply top coat to the entire nail, including the charm, for extra adhesion.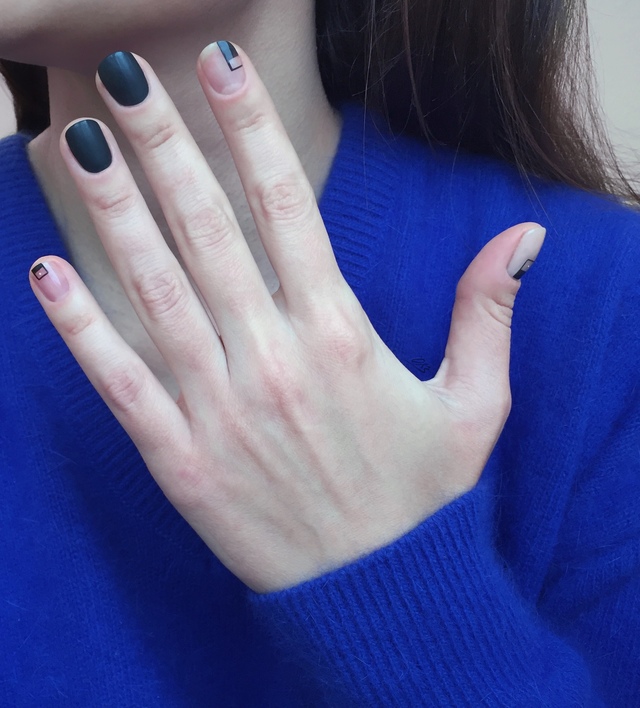 Nailstyle/@oksana_oblap
If you find yourself in a pinch, try painting one or two nails with polish, then use a detail brush to paint a geometric design on the rest of your nails and finish with top coat. Your mani will look modern and edgy—and no one will know that you didn't have time to paint all of your nails!
---
Looking for nail care tips? Check them out here and let us know what you think in the comments below!