With the summer sun starting to make an appearance, everything is starting to warm up. It's about the time where you may feel shaving your legs is less of an "option" than it was during the winter months; tanks are working their way into your wardrobe rotation and the "winter clothes" are making their way to the back of the closet. If you find that you're starting to grab your sandals over your favorite sneakers that probably means your mani appointment needs to be upgraded to a mani-pedi. (Full Discloser: I am not allowed to paint my own toes. If you want to know why read THIS.
SUMMER 2019 COMING IN HOT
Want to make sure your pedicure is perfectly on trend? Let us introduce Millennial Pink's Cousin >> PEACH. You know just as much as we do that "Millennial Pink" had more than just a moment. It stuck around (and continues to stick around) way longer than anyone expected and we are pretty positive we'll be saying the same about PEACH all Summer long. With a wider color range of polishes that can be tagged with this moniker, we've put together our favorite NEW summer shades that fall within this family. We highly recommend them making an appearance on your toes ASAP.
OUR PEDI POLISH PICKS
If a Spring vacay has you entering the summer season with a tan (#jealous), check out >> ibd Beauty "Peach Better Have My $". This peach shade will make any tan pop. Bonus: It's a shimmer! Luminous and lust-worthy - we would be lying if we said we weren't a bit partial to shimmers for pedis. They seem to last longer and who doesn't love some sparkle on their toes?
Looking to update your go-to red for summer? Pick up a bottle of "Kiki in Our Tiki" from China Glaze. This bold red creme will turn up the heat on your toes just in time for a summer getaway.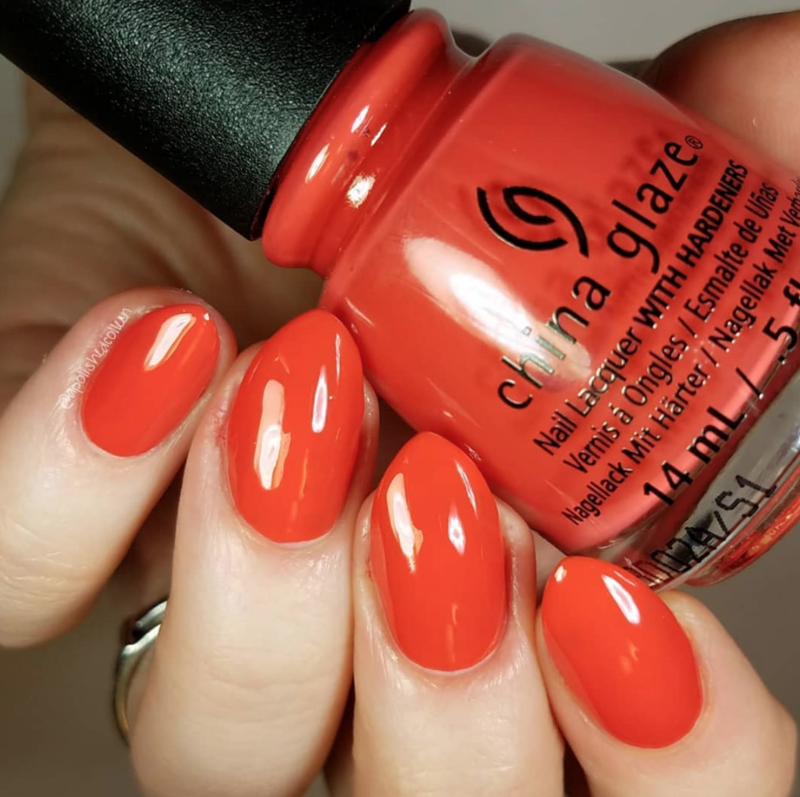 Image: Instagram/@apolishedcolleen
If you traditionally opt for something a little darker and with more pop for your pedicure appointment, another favorite from the ibd Beauty "Peach Palette" is "Stole Your Mandarin". This juicy creme leans towards coral and definitely one you will find yourself reaching for over and over.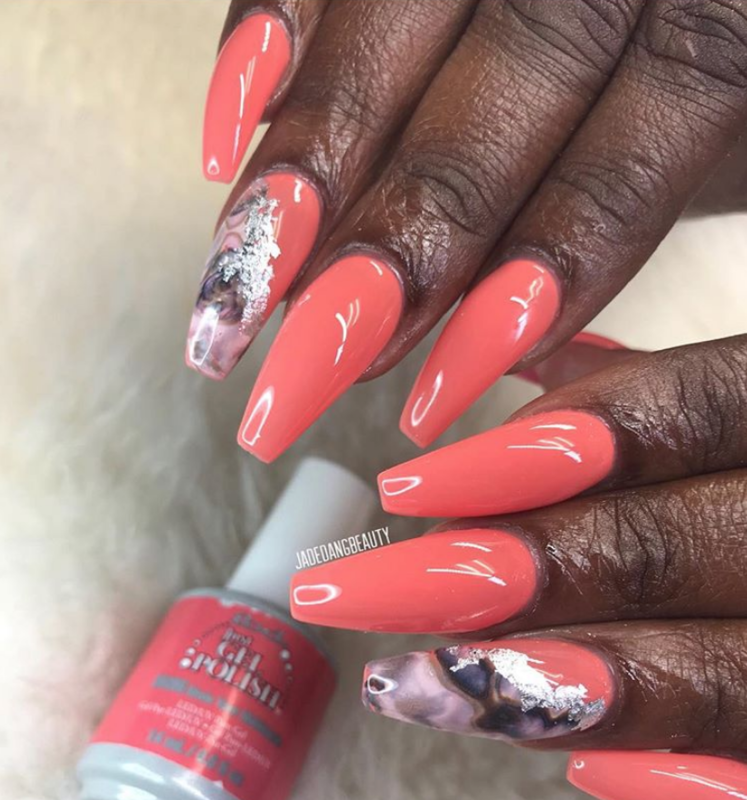 Image: Instagram/@jadedangbeauty
China Glaze "All Sun and Games" is a fave for anyone who doesn't shy away from some color. This fiery orange is a statement maker whether on your toes, your hands, or incorporated into nail art like @nailartbyjen did on her middle finger and accent flowers.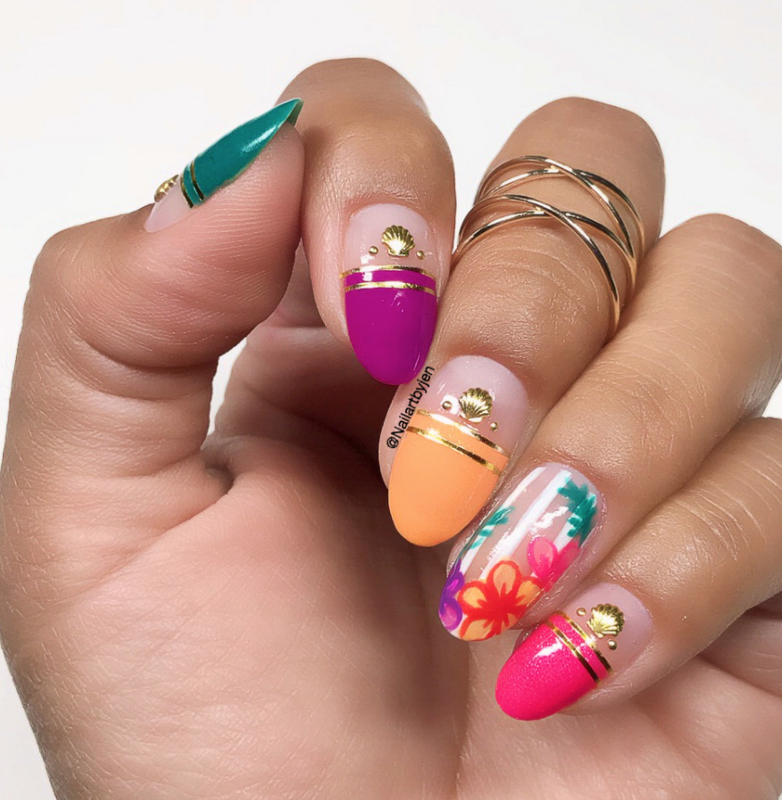 Image: Instagram/@nailartbyjen
Prefer your peach with more pink? Zoya "Clementine" is a full coverage salmon toned coral with a pink and orange micro-shimmer. #YoureWelcome.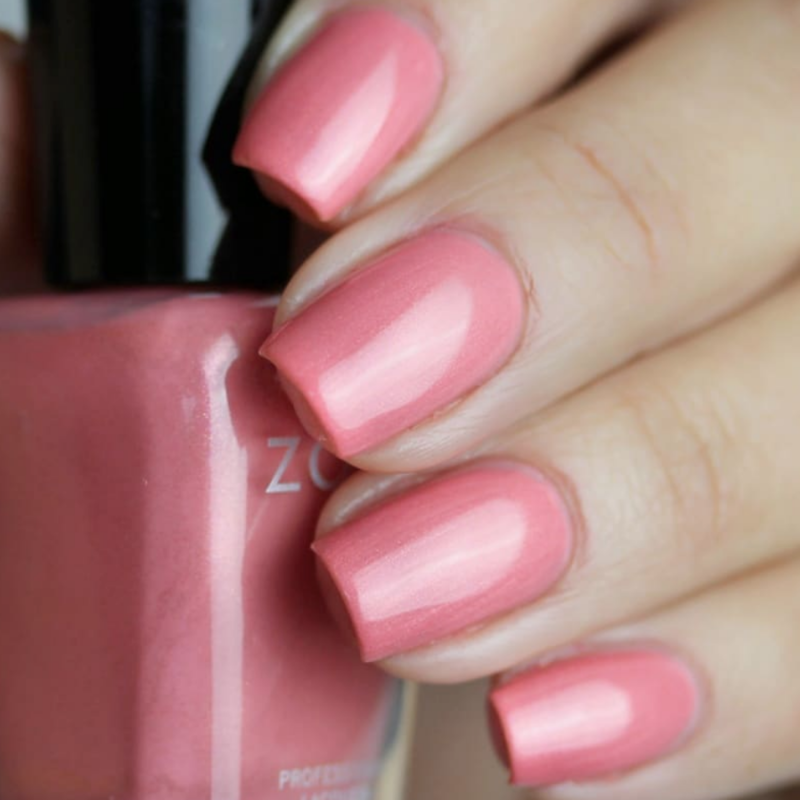 Image: Instagram/@getupft
Danny and Sandy are the ultimate summer sweethearts. OPI released their "Grease Collection" and "Summer Lovin' Having A Blast!" serves up nostalgia + summer's hottest hue in one bottle.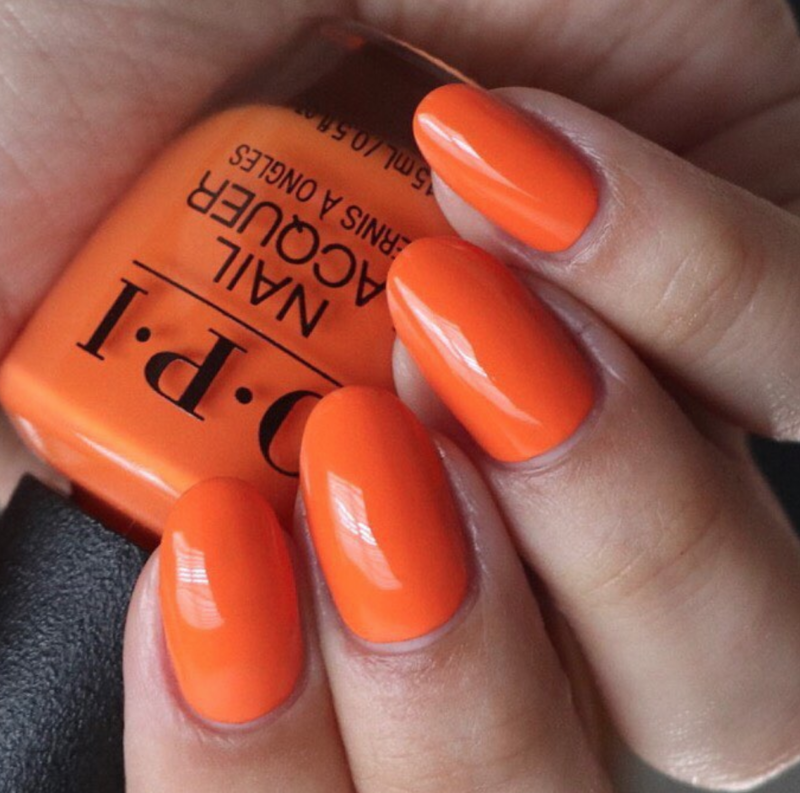 Image: Instagram/@lacqueredloves
Looking for something that leans a little less "orange"? We have a feeling China Glaze "Tropic of Conversation" will be your perfect match. This classic peach shade has just the right amount of shimmer to keep your pedi poppin' poolside all summer long.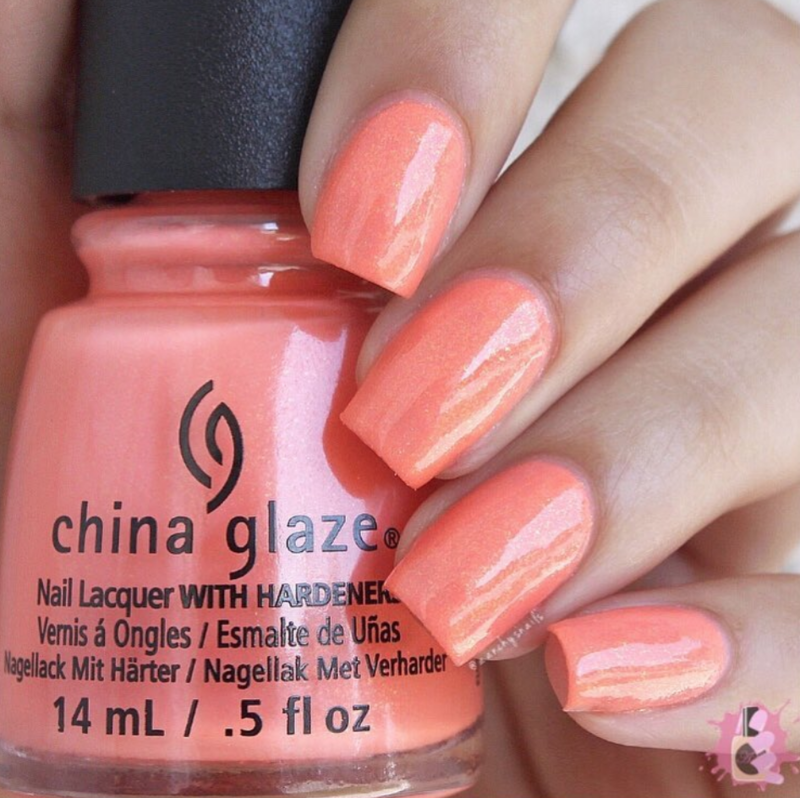 Image: Instagram/@aanchysnails
Written By: Our resident nail guru Jessie Gutierrez
---
If you're Feelin' Peachy and this color is making it's way to your summer shades, upload your pics to nailstyle.com and tag us @nailstyle_official on Instagram!