The latest collection from CND, Rhythm & Heat is full of bright shades and makes way for opulent summer styles. In this tutorial, nail artist Celine Cumming created a fun, flirty flower perfect for any occasion. Follow the tutorial below and be sure to check out even more step-by-steps using Rhythm & Heat, here!
---
Step 1: Start with clean, manicured nails. Paint 2 coats of Sugar Cane onto the nail. Once dry, use Mambo Beat to paint the outlines of your flower.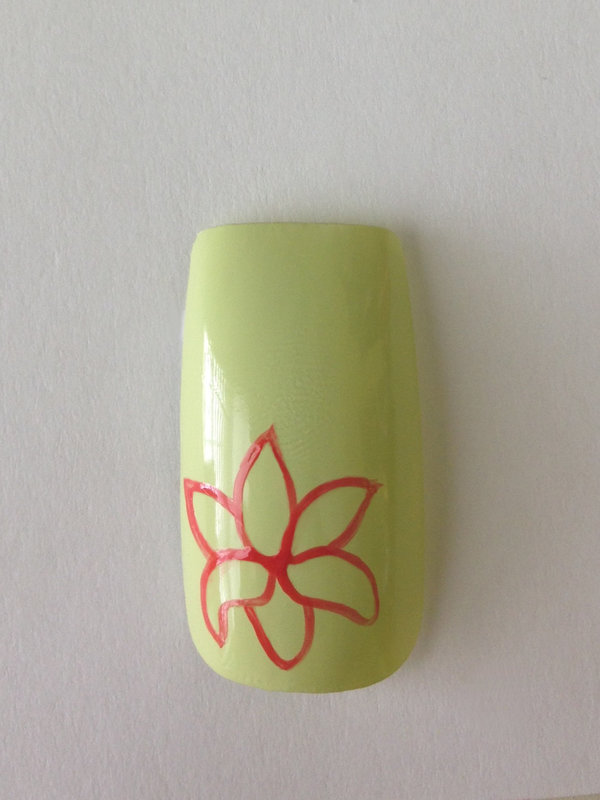 Step 2: Fill in your flower with Shells In The Sand.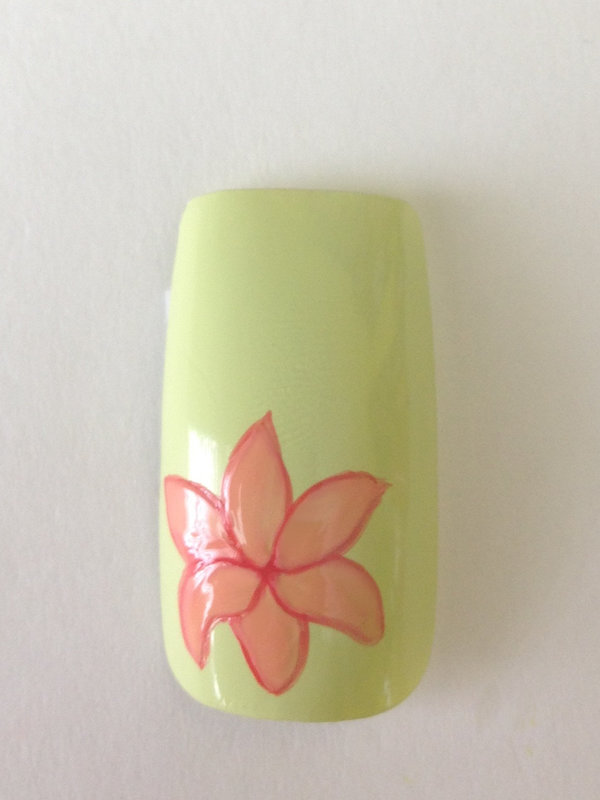 Step 3: Using Ripe Guava and Mambo Beat, add some lines to each petal, making the middle of the flower the darkest.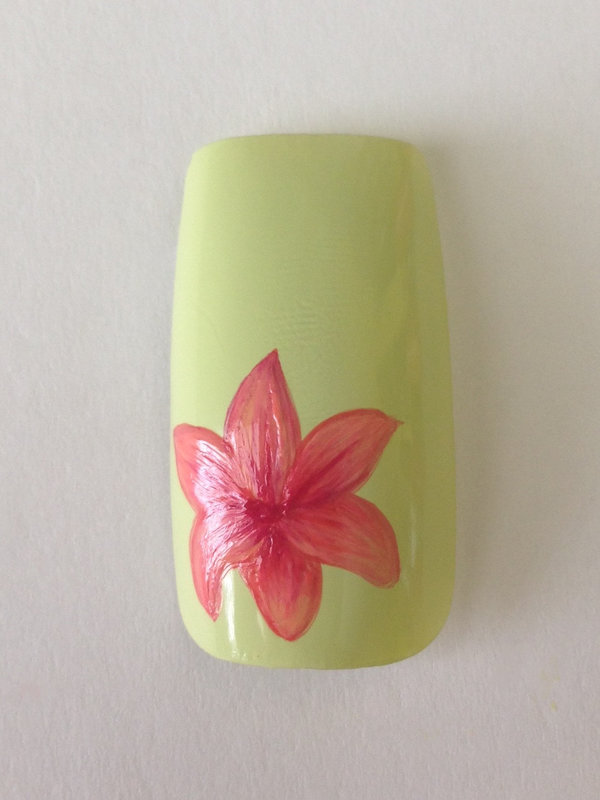 Step 4: Add some more details to your flower, then add leaves using Palm Deco and Sugar Cane.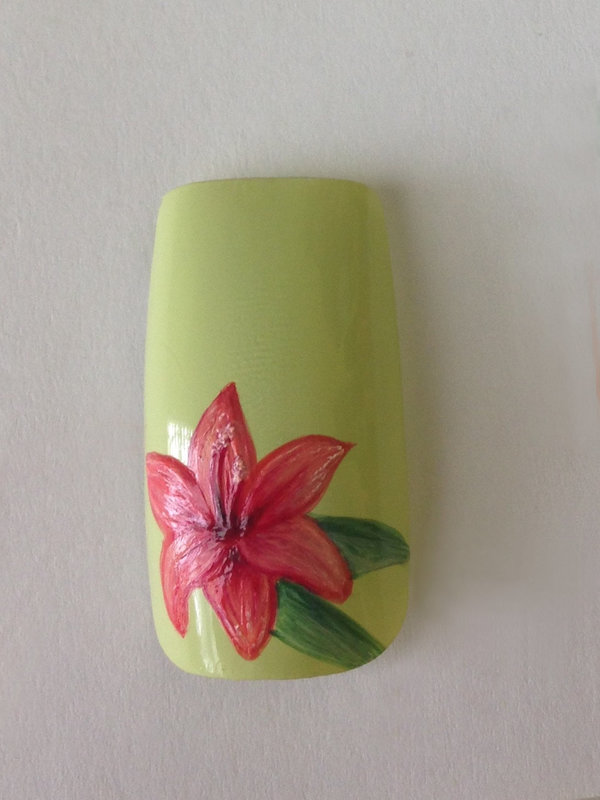 Step 5: Repeat the steps to paint another flower coming from the top corner of your nail, then seal with topcoat!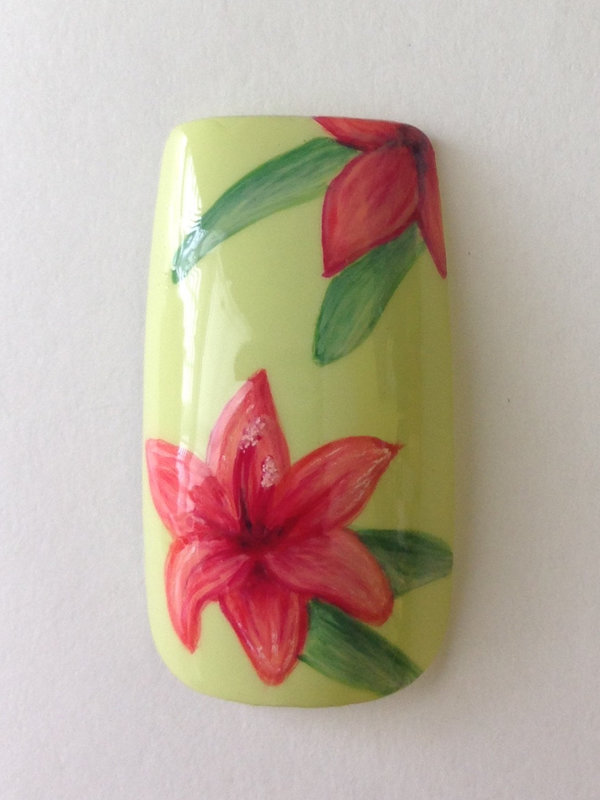 The Finished Look: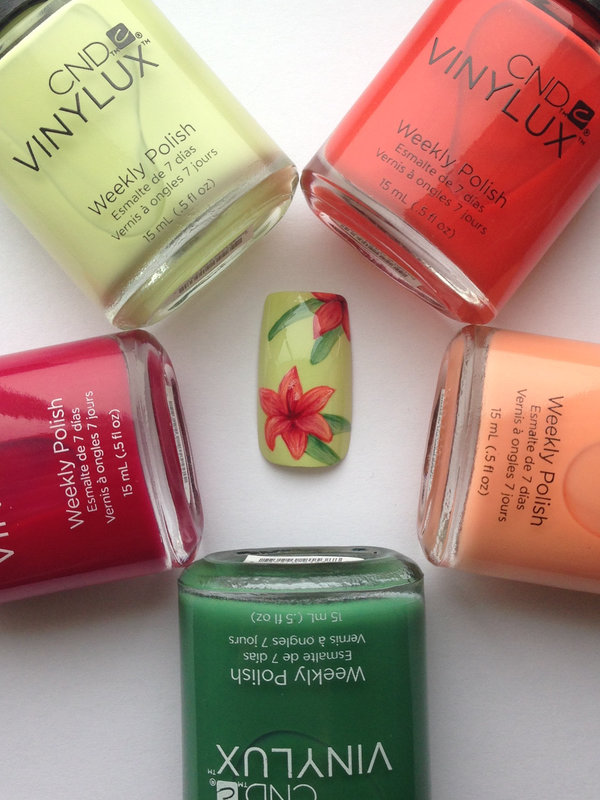 For even more nail art ideas using CND's latest, Rhythm & Heat, check out these tutorials!
Be sure to share your nail designs on Instagram by tagging @CNDWorld. Want to see the latest nail tutorials? Check out CND on Nailstyle and visit CNDUniversity for all the latest education!