This year, why not simplify your love? As nail trends have taken on a minimalistic vibe, let your Valentine's Day nails follow suit. Check out some of the top nail styles we've rounded up and treat yourself this season!
Send Nudes
Nudes have had a major moment this year and are the perfect accessory for your heart this year. Opt for a little shine and a few perfectly-places hearts to add some drama.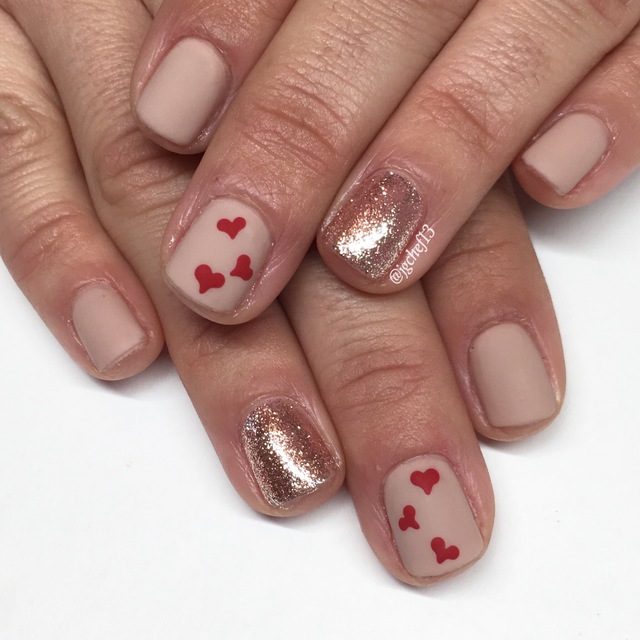 Pretty In Pink
Pink shades tend took look great on all skin tones and as the weather warms up, this color can be worn well into the next few weeks. With an understated charm, these nails will show of your inner sparkle.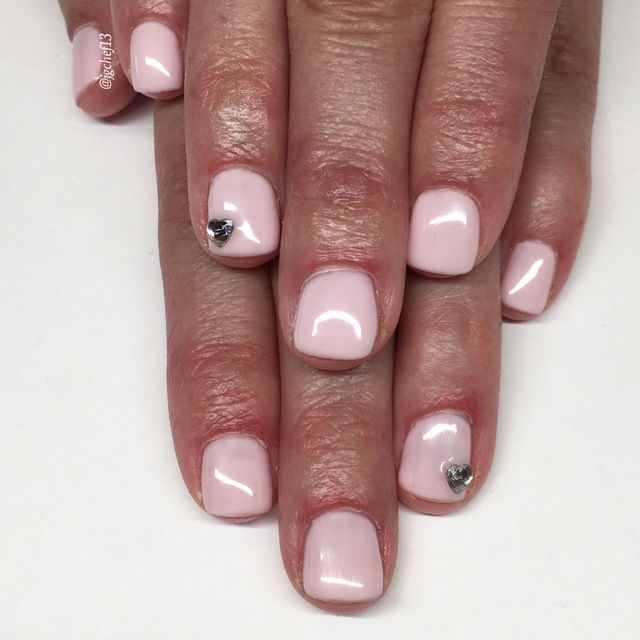 Sparkle
This pale rose shade is the perfect way to celebrate the holiday. As a style that can be worn all month long, the crystal embellishments can be used to give you something special to look down and admire.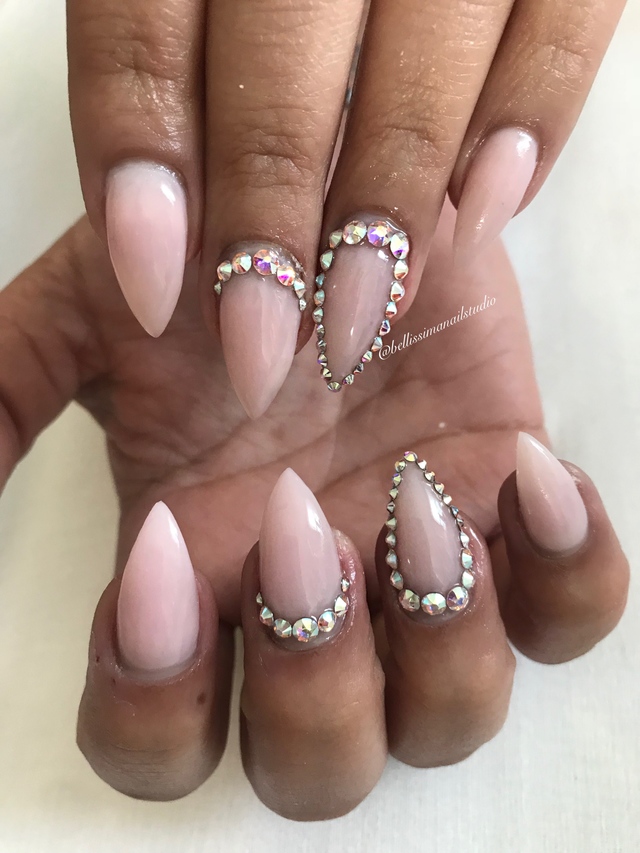 Minimal Designs
This simple, suggestive design is giving us all the Valentine's Day feels! With 3 shades and a few quick strokes, anyone can recreate the look with any shade theme they desire!
Looking for even more nail art for Valentine's Day? Take a peek at these!