With individuals becoming more aware of what they are putting in their body it is only natural that the desire to make more conscious choices in regards to what goes on their bodies would quickly follow suit. From opting for the faux-leather handbag to the hair products with natural ingredients, millennials are making their voices heard through their purchasing habits. Nail polish brands have taken notice and are now working to provide the consumer with an option they can feel great about.
THE BRAND: When I first came across Lust Cosmetics, I was immediately enamored by their shades. From the glitters to the high-shine polishes, they were definitely lust-worthy - even in pics! I then came across their mission: "To provide luxury cosmetics that are vegan, cruelty-free, gluten-free and natural for all." #Sold. I knew I had to get my hands on these.
THE BIODEGRADABLE BOX: When my mix of polishes arrived (holiday beauties, some glitters and all-around gorgeous shades), I first took note of the individual polish packaging. What is special about Lust Cosmetics is that as a brand they have made a conscious effort to stay true to their brand mission all the way through to the details. CEO & Founder, Samara Walker said their "sustainable packaging aligns with [their] mission and goals, [they] are dedicated to supporting the environment and providing 100% recycled packaging for [their] products. [Lust Cosmetics] packaging is handmade in Bali by women-owned recycled paper boutique!" Women supporting women AND the planet? Yes, please! #Girlboss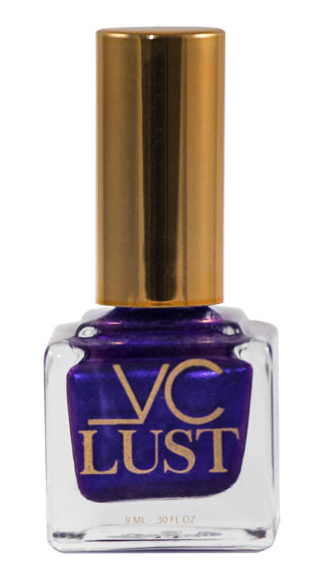 THE BOTTLE: I would definitely give these bottles a 10/10. You know how some makeup packages are so pretty you want to leave them out of your makeup bag for the whole world to see? This is the nail polish equivalent. The beautiful bottle and gold top are super chic and provide the perfect way to show off the shade inside. Plus, as far as functionality goes, the bottles are high end, sit low and have a nice weight to them to prevent easy tipping when polishing – the packaging alone works to establish the brand as luxury.
THE POLISHES: Would the polishes perform was my biggest question. In my heart, I had hoped I found the Shangri-La of vegan polishes but was also ready to be a little disappointed. Lust Cosmetics checked all of the boxes as far as I was concerned but would this come at the sacrifice of performance? I opened up "Bad Girls Shut It Down" - "a rich metallic royal blue with a hint of shimmer, [to] embrace your feminine side" - and did a quick coat over a bare nail. I am happy to report that the polish went on beautifully! The coverage was phenomenal and not a streak in sight. I was so impressed with the coverage that I could have stopped there but I decided to go for a second swipe. The metallic finish was picture perfect and the royal blue color painted true to how it appeared in the bottle.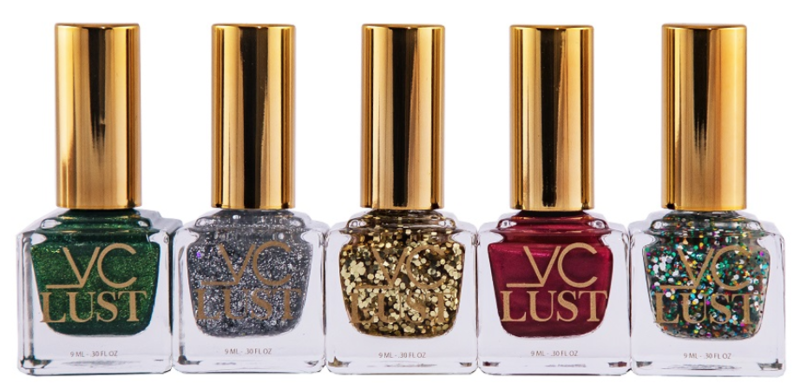 THE BIGGER PICTURE: In speaking with Samara Walker she said, "It was important for me to create a non-toxic, 8 free, vegan, cruelty-free and gluten-free nail lacquer line because health comes first! Often times we risk our internal health for external beauty and really that's not where beauty starts. Beauty comes from within, with the lack of nail brands focusing on health Lust Cosmetics provides an alternative."
8 free: These products contain no toluene, dibutyl phthalate (DBP), formaldehyde, formaldehyde resin, camphor, triphenyl phosphate (TPHP), ethyl tosylamide, and xylene
Vegan: Developed and created without any animal-derived ingredients.
Cruelty-Free: Created without testing on animals.
Gluten-free: Product contains no use of wheat, barley, or rye.
WHY IT IS WORTH INDULGING: With a price point above that of drugstore brands, rest-assured you will not be disappointed when it comes to product performance. Lust Cosmetics is a luxury brand through and through. From the packaging to the polishes, it is clear that every detail has been carefully considered. In opting for a brand like Lust Cosmetics, you also understand that you are choosing much more than just a polish in a bottle. When you look down and see the sparkling shade on your fingertips you will know that your mani helped women in Bali, Mother Earth, the animals, and your health. Now that's a mani worth celebrating!